Ranking the Top 3 Retail Shipping Mistakes
05/05/2022 — Jen Deming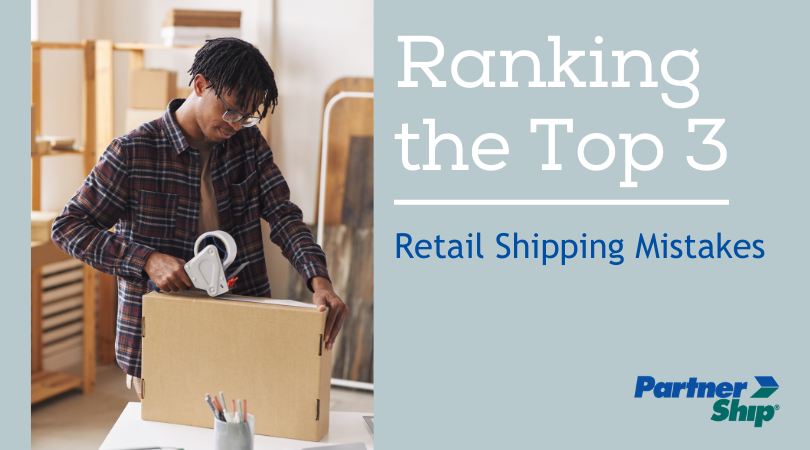 Successful retailers have to be next-level multitaskers. However, with so many operating as small businesses, a large portion are running things without a dedicated shipping department. Doing this may be necessary, but it's easy to make costly mistakes. By looking at what errors are the most important to be wary of, retailers can better sort out the correct way to manage their small package shipping. Let's take a look at the top three retail shipping mistakes to avoid, starting with #1.
Mistake 1 - Giving inbound shipment control to your vendors
When you're receiving inbound shipments, oftentimes the shipping is arranged by vendors. This may seem like the easy way to go, but you could be overpaying on each shipment from every vendor, compounding cost and other challenges that may affect your business. When the vendor arranges your shipping, they choose the carrier and control the cost of transportation, making this a very common retail shipping mistake.
Why choose inbound collect over vendor prepaid?
Choosing inbound collect shipping over vendor prepaid can give you better control over what you're spending on your shipments and which carrier is used. You can also control which services your business needs, such as specialized equipment or accessorials like liftgates. Additionally, being invoiced directly by the carrier may eliminate any handling or markup fees your vendor could add into the total charges.
PartnerShip can help simplify the process
While managing your inbound orders may seem like a lot of work, partnering with a 3PL can help reduce the amount of effort you have to put in. A quality 3PL like PartnerShip can provide you with competitive pricing and determine if switching from vendor prepaid to inbound collect makes for your business. Inbound experts at PartnerShip can also help create routing instructions and review and enforce vendor compliance.
Mistake 2 - Ignoring DIM weight pricing
Dimensional (DIM) weight pricing is a strategy implemented by carriers to offset the cost, time, and energy spent on moving large or bulky shipments through the small package network. This pricing structure focuses on the amount of space your shipment takes up in relation to its actual weight. Overlooking the impact of DIM weight pricing on your total costs is a crucial retail shipping mistake.
Your DIM weight is determined by the dimensions of your shipment. To cut down on time wasted in your already-packed schedule, we have created a DIM weight calculator. If the figure you calculate is higher than your actual weight, then that is what you will be billed on.
Luckily, there are some strategies that retailers can use to help limit DIM weight charges:
Right-size your packages by minimizing wasted space inside boxes

Consolidate orders to reduce the total amount of packages being sent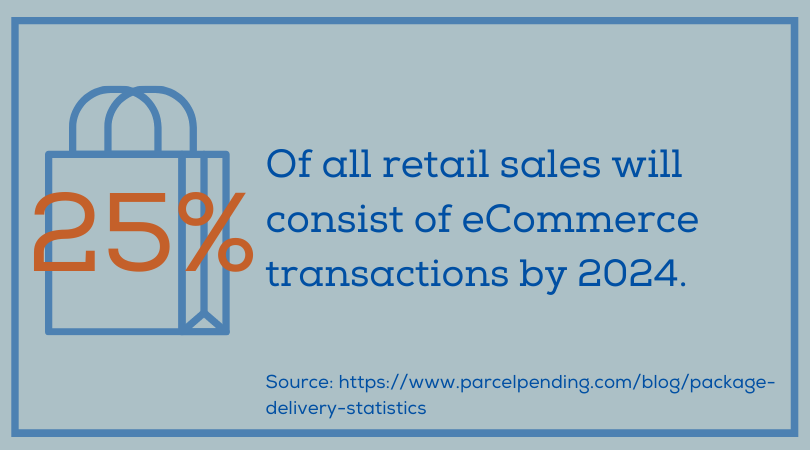 Why retailers need to be mindful of DIM weight
Retailers ship a lot of small packages, whether you're receiving orders from suppliers or shipping purchases out to customers. In fact, a large component of retail sales are comprised of ecommerce. Due to the sheer volume of packages being shipped, costs can multiply rapidly, especially if your packages are subject to DIM weight pricing. Retailers must be strategic about how orders are packaged.
Mistake 3 - Not taking advantage of shipping discounts
The worst shipping mistake that retailers can make is assuming the current rates you're getting are the best available to you. While large retailers may be able to negotiate substantial discounts directly with FedEx or UPS, it's more challenging for smaller businesses, especially when many of the discounts are based on volume or may just be promotional.
Small businesses can succeed
Smaller retail businesses
can still obtain discounts through their affiliations. Trade associations, chambers of commerce, or other organizations will oftentimes offer discounts to businesses. By partnering with a variety of service providers, your membership dues can be offset by the benefits and discounts you receive.
PartnerShip works with over 130 trade associations and other groups, including several well-known retail organizations, like
NSRA
and
NAMM
. By leveraging carrier relationships and industry connections, we help make exclusive FedEx discounts available to retailers, no matter the size of your business or shipping volume.
Avoiding mistakes is the first step to successful small package shipping
Small package shipping can be challenging for any team, especially for
smaller retail businesses
who may not even have a dedicated shipping department. Retailers must keep in mind that they have a few extra important shipping mistakes to avoid that could cause you to pay more for shipping than necessary.
No matter the size of your retail business, avoiding these common pitfalls can ensure smooth shipping and lower costs. PartnerShip can help with every one of these challenges, including obtaining competitive pricing. Get in touch with the small package experts at PartnerShip to learn more.