Truckload Freight
We like big trucks and we cannot lie…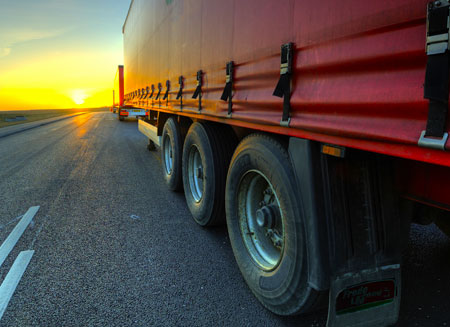 Why choose to ship via truckload? If you have enough freight to fill an entire truck, have a partial load and would prefer a dedicated truck, have 10 or more pallets to ship, are shipping high-risk or high-value freight, or if time is an issue, truckload is the best option to help you ship smarter and stay competitive.
There are three main reasons to let PartnerShip manage your truckload shipping: capacity, time and risk.
Capacity. Capacity is tightening and there are more loads to be moved than trucks to move them. PartnerShip will has access to hard-to-find capacity through our carrier alliances and load boards. You get access to thousands of national, regional, and specialized freight carriers to ensure that your freight is handled correctly and arrives on-time.
Time. You have work to do, so we route your freight, track it, and manage whatever problems may occur with your truckload shipment. We're shipping experts and have seen it all, so let us worry about the details so you can focus on your business.
Risk. PartnerShip has a stringent carrier on-boarding process that ensures only the safest, highest quality freight carriers will be handling your important shipment. We receive daily updates on all of your carriers to verify their operating authority, insurance coverage, and safety ratings. To provide addition peace-of-mind, PartnerShip is TIA Performance Certified, is an Internet Truckstop Diamond Broker with an "A" credit rating, and has a $100,000 bond.
Truckload Services
» Full or partial truckload shipments
» Dry van, flatbed, and refrigerated
» Dedicated and expedited
» Solo or team truckload drivers
» Domestic U.S. and cross-border services
Additional Benefits Include:
» Free rate quotes with fast turnaround time
» Stringent carrier on-boarding process ensures only the safest, most reliable carriers
» All carriers are fully insured with cargo insurance that meets industry standards
» Audited and consolidated invoices with flexible payment options
Getting Started
If you're interested in learning more, submit a Learn More interest form, call us at 800-599-2902 option 1, or send an email to sales@PartnerShip.com. If you're ready to ship, let us provide you with a free, no-obligation rate quote.
If you're a carrier looking to be part of our program, please call us at 800-599-2902 option 2, send an email to carriers@PartnerShip.com or visit our Becoming a PartnerShip Carrier web page.