Small Package Shipping Overview
New to small package shipping?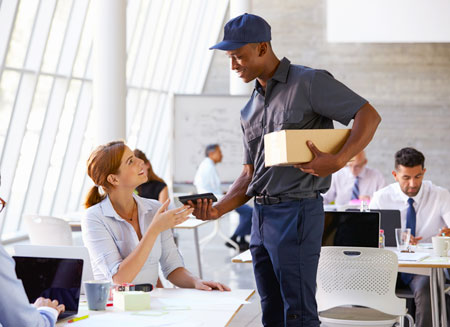 The shipping experts at PartnerShip are your resource for everything you need to know about small package shipping. Whether you're determining what service to use, looking for transit times, or need to track a shipment, we are here for you. Here are a few small package shipping basics to help you get started.
What is small package shipping?
Envelopes or packaged shipments that weigh less than 150 lbs. are defined as "small package." They are typically transported with small package companies such as FedEx or UPS.
Modes and service levels
Distinctions between how your shipment is transported are called modes of transportation. Ground shipping and air shipping are two of the most common small package transportation modes that businesses use on a day-to-day basis. Service level refers to the timeframe in which the carrier will ship the package from origin to destination, such as same-day service, next-day, two-day, three-day, etc.
It's important to remember to choose the right mode and service level that's best for your shipment. Why pay for next-day service if you don't need it? If your shipment isn't time-critical it will be more cost effective to send it via two-day ground service instead of next-day air. It may seem like common sense, but it's a costly mistake that many businesses make.
Small package services with FedEx
PartnerShip has a long-standing alliance with FedEx to deliver world-class small package shipping services at affordable prices. Small package shipping, with significant savings, is a member benefit service offering exclusively through our association shipping programs.
Which service should you use? No matter what small package shipping needs you have, FedEx has a solution: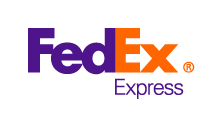 For time-sensitive shipments in the U.S. and around the world with delivery in 1-3 business days.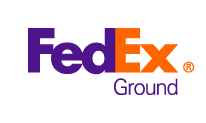 For cost-effective businesses-to-business delivery throughout the contiguous U.S. Your shipment will be delivered in 1-5 business days. For residential delivery, 1–5 business days within the contiguous U.S.
Ready, set, ship!
You've selected the service that's best for you and now you're ready to ship. Simply login to fedex.com to create your shipment. fedex.com will walk you through the steps of getting rates, creating your shipment, and printing your labels. Just enter in the appropriate account and shipping information and you're ready to go.
Small package services with PartnerShip
PartnerShip works with over 160 major trade associations, across many industries, to provide their members with the money-saving tools to help them ship smarter and stay competitive. If you belong to an association we work with, take advantage of our free small package shipping benefits today and start saving on select FedEx services. If you're not sure if you qualify for one of our small package shipping programs Contact Us and we'll find the one that's right for you.