Why PartnerShip?
It's simple: PartnerShip helps you ship smarter and stay competitive.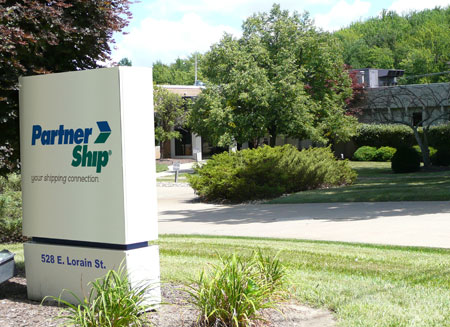 It's what has kept us strong for nearly three decades: the relentless drive to be your connection to simple and affordable shipping.
Working with PartnerShip is like having the benefit of your own dedicated shipping department without the expense of having your own dedicated shipping department! Our huge network of carrier partners, strong industry relationships, and shipping expertise gives you peace-of-mind that only comes from working with a trusted partner.
For Shippers
» We work with the best carriers in the industry to move your freight, so you can trust your shipment is in good hands (and in good trucks!)
» Our buying power allows us to provide you with the most competitive pricing on LTL freight, truckload, and small package shipments
» We use our shipping expertise to help you improve your shipping operations and save you valuable time and resources
» We leverage our vast carrier network to provide you access to capacity at a moments' notice
» We provide you with a dedicated account team that understands your business and your needs
With PartnerShip, you ship smarter, stay focused on your business, maximize your productivity and stay competitive. That's a powerful competitive advantage.
For Carriers
» We provide you access to profitable loads
» Payments are made quickly to improve your cash flow
» You get low-cost customer acquisition and repeat business
We provide shipping services to over 20,000 businesses across North America by developing meaningful partnerships with our carrier and our customers. We work with only the best national, regional, and local carriers, just like you, so become a PartnerShip carrier today.
For Everybody
PartnerShip has invested heavily in shipping technology to better serve you, and for you to serve yourself. We provide complete visibility into all of your shipping from pickup to delivery. It's another way we help you ship smarter.
» Quote a shipment online or on your smartphone
» Schedule your shipment and pickup
» Create shipping labels and bills of lading
» Track your shipment from origin to destination
» Manage all of your origin and destination addresses
» Manage your vendor list and inbound shipping routings
» Access your shipping dashboard
» Monitor your participation in PartnerPerks
» Pay invoices online
» Create a claim
» View our loadboard for available shipments
Our shipping technology gives you visibility into all of your shipping and lets you help yourself, but rest assured, there is an entire team behind the scenes working to ensure that you ship smarter and stay competitive.