Carriers and Partners
You're only as good as the company you keep
PartnerShip has strong strategic alliances with only the best carriers and partners. Why is that important? Because we know exactly who to contact to get answers, fix issues and make sure your shipment is the most important shipment they handle. Because it is!
The key partners listed here are the foundation of our small package, LTL and truckload shipping programs.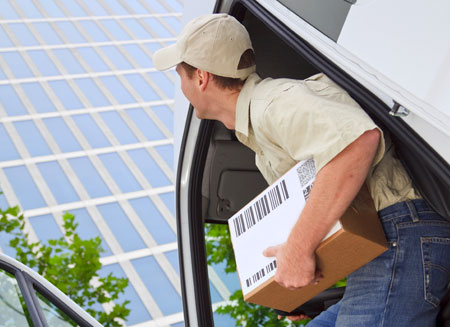 Freight Shipping

With an extensive freight transportation network, ArcBest® offers superior less-than-truckload (LTL) service through ABF Freight® as well as specialized time-sensitive alternatives through Panther Premium Logistics®. These services increase the logistics options available to PartnerShip customers.
No matter the job, ArcBest finds a way.
ArcBest capabilities include:
Nationwide carrier network, providing reliable transportation that fits both regional and long-haul needs
ABF Freight has one of the lowest LTL claims rates in the industry
ABF Freight prioritizes meeting customer pick-ups to ensure shipments gets moving when they need to so you can meet your deadlines
The ability to expedite ground LTL shipments already in transit
Shorter, pup-trailer options make it easier to reach congested access points like busy or small streets and challenging dock configurations
Challenging density-based commodities are accepted by ArcBest carriers, making them an excellent option for shippers who may have a difficult freight move
Terminal-direct scheduling and contact info allows for better tracking, transparency and accountability
Click here to fill out the form to request a free, no-obligation rate quote.
---

XPO is a top ten global provider of transportation and logistics services, with a highly integrated network of people, technology and physical assets.
XPO Logistics, Inc. was founded in 1989 as Express-1 Expedited Solutions, which specialized in moving time-sensitive freight. Today, XPO operates in 32 countries with 1,529 locations and more than 98,000 employees. XPO uses its network to help more than 50,000 customers manage their goods most efficiently throughout their supply chains. XPO provides supply chain management, truckload and less-than-truckload and expedited shipping, last-mile delivery, intermodal freight transport and drayage, and global freight forwarding.
Click here to fill out the form to request a free, no-obligation rate quote.
---

R+L Carriers serves all 50 states in the U.S., plus Canada, Puerto Rico and the Dominican Republic. As a leading LTL motor freight carrier with owners who stand ready to meet future challenges head-on, there is no doubt that R+L Carriers remains "A Carrier You Can Count On." With over 40 years of service, R+L Carriers has grown from one truck to a fleet of nearly 13,000 tractors and trailers. Today R+L Carriers provides a variety of domestic and global shipping solutions, including LTL freight, tradeshow, truckload, and freight forwarding services. R+L also provides Guaranteed LTL Service by 5:00pm - providing peace of mind that your shipment was delivered before the close of business hours.
Click here to fill out the form to request a free, no-obligation rate quote.
---

Estes has provided top-quality transportation solutions since 1931. They offer comprehensive regional service to all 50 states. With more than 200 local terminals and nearly 760 million one- and two-day shipping lanes, Estes can get your freight to its destination faster and more efficiently.
Click here to fill out the form to request a free, no-obligation rate quote.
---

Founded in 1981, Dayton Freight is a private, union-free LTL freight carrier headquartered in Dayton, Ohio. With 44 Service Centers in the Midwest region, Dayton Freight offers shippers 1 or 2 day service to thousands of points throughout an 11 state area that includes Illinois, Indiana, Iowa, Kentucky, Kansas, Michigan, Minnesota, Missouri, Ohio, Pennsylvania, and Wisconsin.
Click here to fill out the form to request a free, no-obligation rate quote.
---

In adhering to their "We're Always There For You" signature commitment, Pitt Ohio is dedicated to providing the best value with its supply chain, ground, LTL and truckload services. Headquartered in Pittsburgh, PA, Pitt Ohio services the entire Mid-Atlantic and Mid-West regions.
Click here to fill out the form to request a free, no-obligation rate quote.
---

AAA Cooper Transportation is a privately held asset based multi-regional transportation solutions provider offering less-than-truckload, truck load, dedicated contract carriage, brokerage, fleet maintenance, and international services. With directly operated facilities in the Southeast, Southwest, Midwest, and Puerto Rico along with partner carriers with coverage into Canada, Mexico, and across the globe.
Click here to fill out the form to request a free, no-obligation rate quote.
---

Saia LTL Freight has the experience to take you where you need to go – however you need to get there. With a dependable one, two, and three-day direct service, Saia offers quality service with reliable transit times. Committed to safely driving the success of PartnerShip customers, you can count on Saia LTL Freight to boost the efficiency of your supply chain.
SAIA LTL Freight capabilities include:
Reliable transit times with next-day service up to 600 miles and second-day up to 1,200 miles
85% of shipments delivered within 48 hours
12,000 one and two-day lanes
Fast, consistent on-time service
Click here to fill out the form to request a free, no-obligation rate quote.
---

TForce Freight is a subsidiary of TFI International, one of the largest North American trucking companies. Formerly UPS Freight, TForce Freight offers a wide-range of LTL shipping solutions designed to help you get better results, encounter fewer problems, and get more done every day. PartnerShip is proud to partner with TForce to provide our customers with quality LTL freight services from a global leader in logistics.
TForce Freight capabilities include:
Regional, interregional, and long-haul transportation of palletized and heavy LTL shipments
Cross-border services with electronic customs clearance and simplified documentations
Service coverage including more than 39,000 one- and two-day lanes
UPS Ground with Freight Pricing, an economical choice for multiple-package shipments weighing more than 150 pounds
Click here to fill out the form to request a free, no-obligation rate quote.
---
Small Package Shipping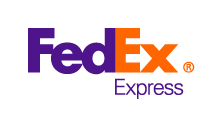 Rely on FedEx Express, the original, time-definite service delivering to more than 220 countries around the world. Your documents and packages receive rapid and reliable delivery service each business day. FedEx Express delivers in 1-3 business days throughout the U.S. and around the world. FedEx provides value through competitive prices and a wide range of services to meet the needs of small business.
---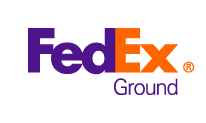 Rely on FedEx Ground for all of your business-to-business and residential needs. Your shipment will be delivered in 1-5 business days for the contiguous U.S., in 3–7 business days to and from Alaska and Hawaii, and in 2-7 business days to and from Canada.* When you need a competitive priced ground-shipping alternative, FedEx Ground is your answer.
* Delivery to Alaska and Hawaii is 3 to 7 business days.