Association Testimonials
Chief Membership Director
Specialty Food Association (SFA)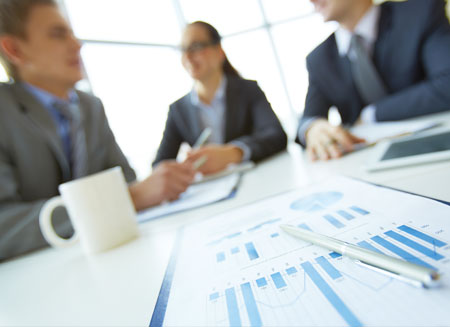 "Our relationship with PartnerShip has benefitted our 3,000 plus members beyond expectation. The implementation of our shipping program as a member benefit has helped us not only retain current members, but also attract new ones. We were looking for a provider with the same 'service first' mind-set that we take with our members. PartnerShip has a strong understanding of how associations operate and how to deliver great service at a great value. The on-boarding process for us and our members was very simple and the program was up and running in no time. They worked very well with our team to ensure the proper amount of communications to help members understand the new benefit. Today we have a thriving shipping program that continues to grow in participation every month. Our members are saving tremendous amounts of money which has been very helpful for our retention efforts. We could not have picked a better partner to work with and are thrilled with the results. I would highly recommend PartnerShip for any association looking to provide a great benefit to their members."
Vice President Membership Marketing
National Business Aviation Association (NBAA)
"NBAA and PartnerShip launched the NBAA Shipping Program in fall 2010. In the first quarter of 2011 alone the program saved NBAA Members more than $35,000 on their FedEx shipping costs. Many companies have already saved more than the cost of their annual dues investment. NBAA could not be happier with the bottom line results, and we hope additional Member companies will take advantage of this great opportunity moving forward."
Director of Membership and Sales
National Sporting Goods Association (NSGA)
"The NSGA Discount Shipping Program is the most widely used service by our members. On average, participants enjoy annual savings in excess of $1,000, which more than covers their annual membership dues. In addition, the PartnerShip team provides the highest level of customer service to our association and members. Thank you, PartnerShip!"
Support Services Manager
National Truck Equipment Association (NTMA)
"PartnerShip is always inquiring about what is working and what isn't so they can continually evolve to satisfy my members. They work with me on any issue I may have and make it a very easy process for me. They are great with keeping up with our industry news so they can be more effective. They are not only supportive but are very active at our shows. Our members have taken notice and appreciate this. They keep me stocked with fresh material and are always thinking ahead to the next piece. Thanks PartnerShip for supplying N.T.E.A./N.T.D.A. with the highest level of support and service!"
President
National Trailer Manufacturers Association (NTMA)
"Now that the PartnerShip has been endorsed to manage LTL freight and small package shipping through NTMA Shipping Program members will have a single-source for significant savings on all of their shipping. Additionally, members will now be able to choose between a variety of national and regional carriers for their freight shipments, including UPS Freight, YRC Freight, Con-way Freight, and several others. Last year, NTMA members using this program saved an average of $1,150 each on their shipping – I expect even greater savings are in store for members going forward."
Director of Membership
National Association of Music Merchants (NAMM)
"Since the NAMM Discount Shipping Program's inception in 1999, our Members have saved over $8 million - an average of over $1,000 per member per year! Controlling shipping costs has become a very important factor in maintaining profitability in the music products industry, and PartnerShip continues to provide solutions to help our Members reduce their shipping costs. They have aligned with some of the most established and reputable carriers in the transportation industry today (FedEx, YRC and UPS Freight) to provide quality service and exceptional savings to our Members. Because of this, they continue to be recognized as an 'Endorsed Business Service Provider' of NAMM."