What Manufacturers Want: We Talk Shipping Tips With an Industry Insider
10/07/2022 — Jen Deming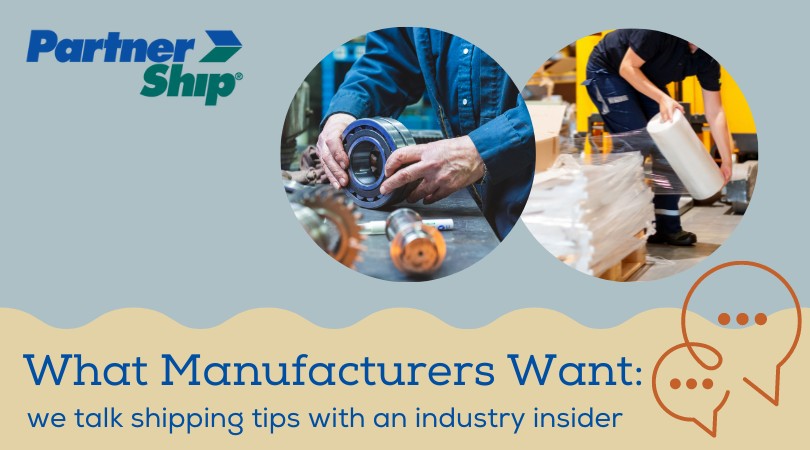 Manufacturers are kind of a big deal. Take a look around, and you'll notice that the products, supplies, equipment, and tools they produce are everywhere. Lately, conversations about manufacturing are shifting, as the industry itself is evolving to meet new expectations and demands. In order to gain some insider perspective, we reached out to our industry contacts and association partners. Holly at Jatco Machine &Tool Company, Inc., NTMA member and PartnerShip customer, was generous enough to provide some expert insight.
What specific shipping challenges do manufacturers face? What do they do to combat those issues?


Holly: Some specific shipping challenges would be the balance between cost and delivery times, items arriving on time and undamaged, difficulty of creating/placing shipment. Some things we do to combat those issues are utilizing PartnerShip and packaging our items up ridiculously well. Partnership offers us savings by combining shipments, and they make it so easy to create a shipment. They literally do it all for you!

What is the most important factor related to shipping for manufacturers and why?


Holly: It's hard to choose one. Obviously, safety goes without saying and should just be a standard for everyone. Other than that, it would be delivery times. Sending an item to a subcontractor can become a process. Two days to ship freight, maybe two or three days for them to do the work, and then another two days back is a full 7 days eating into our deadline. We'd like to get freight to a subcontractor overnight and vice versa. And honestly, two days is not terrible!

How can PartnerShip make life easier for manufacturing businesses?


Holly: I think that they really do all that they can to be efficient and easy to work with. I enjoy calling and having someone fill everything out correctly, search for rates, and give me the best options.

What do we, and others in the industry, need to know about manufacturers and how to best address their shipping needs?


Holly: We have one-two shipments with Partnership per month. I'm sure others have more or varying amounts. It's nice to know that we can receive great rates based on merely being a partner verses number of times we ship. We are a small business doing big things all over the country. Shipping will always be a part of that. Partnership makes that aspect as easy as possible.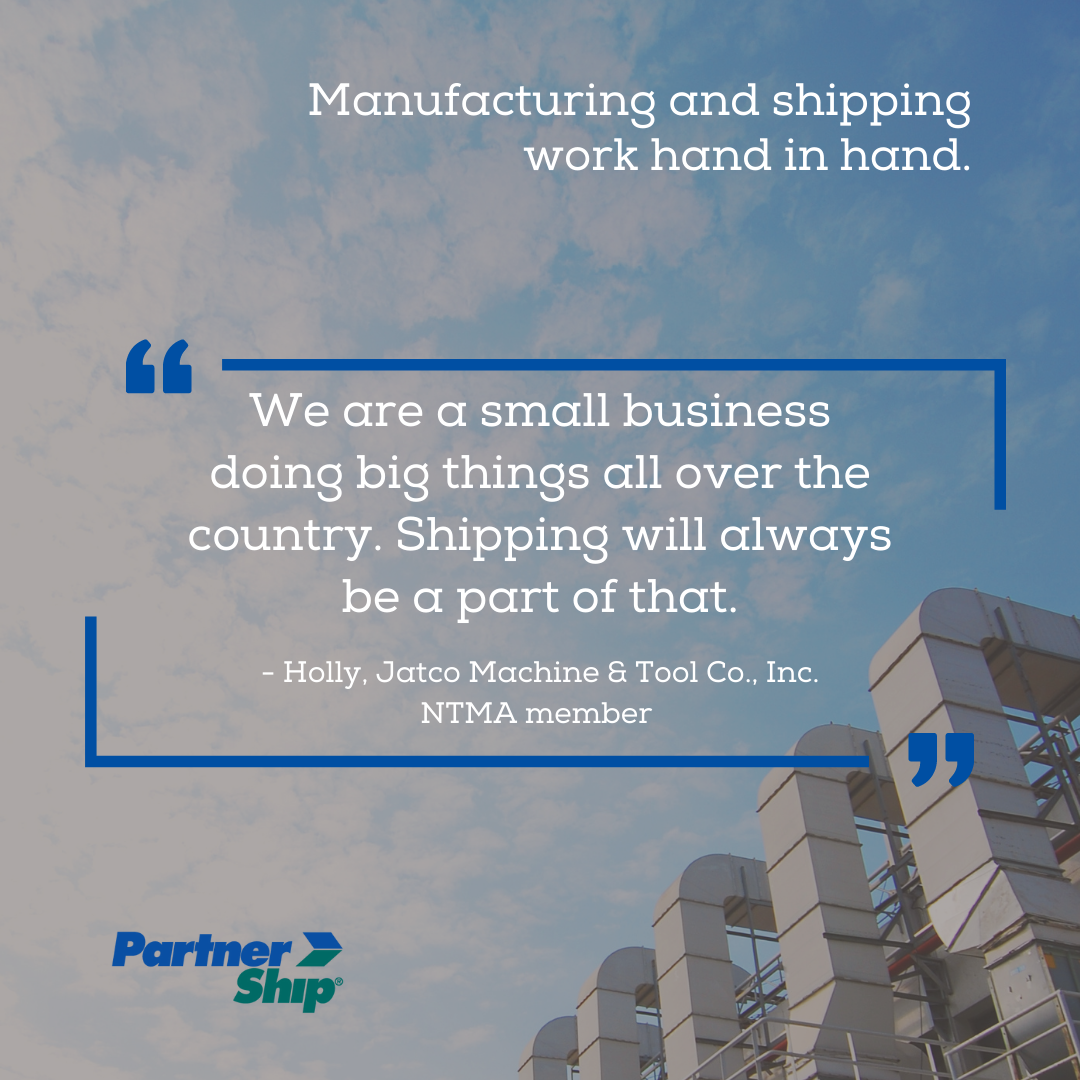 Holly brought up some important points about the distinct challenges that many manufacturers face, like damage concerns and on-time freight delivery. If these are some key concerns you share, here are some resources that can help you strategize and ship your loads successfully.
At PartnerShip, we celebrate manufacturers as an industrious, pivotal sector of our economy. Through constant growth and adaptation, manufacturing businesses continue to be inspiring, and we are excited to help your businesses play such a cutting-edge part of the future. If you're interested in learning how PartnerShip can help you and your manufacturing business ship smarter,
contact our team
.