5 Foolproof Ways to Take on Manufacturing Shipping Challenges
01/11/2022 — Jen Deming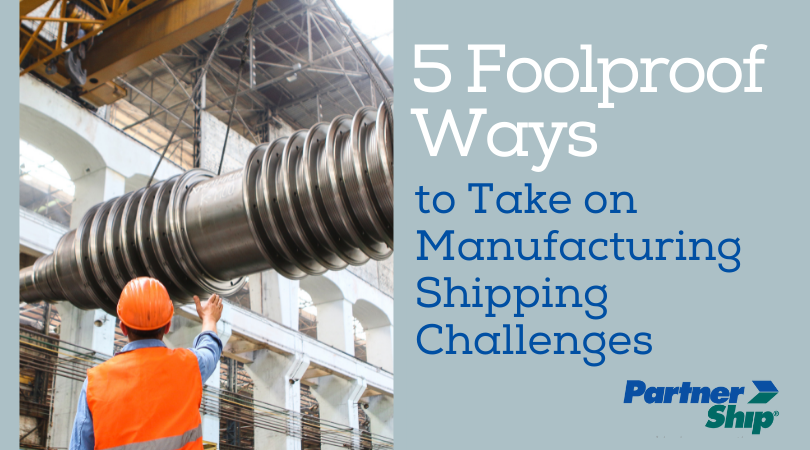 The manufacturing industry is vital to our economy, but producing components and materials is just the first step in the fulfillment process. Manufacturers have to make sure products are shipped efficiently, arrive on time, and don't experience damage. In addition to rising costs and other issues we've seen across all industries, manufacturers face a unique set of logistics obstacles. You may be shipping large, fragile shipments that are expensive and hard to handle. Services and equipment needs can vary day-to-day, so it's important to find the right shipping solutions that meet your specific needs. Read on to learn five foolproof ways to take on manufacturing shipping challenges.
Turn your manufacturing shipping challenges into full-scale improvements
There are a lot of shipping obstacles to keep track of, and they can be a burden to navigate. Depending on your business size, your budget, and the time you have available, it's not always possible to become an expert on your own. PartnerShip has the experience and proficiency to help take on your greatest shipping challenges, so you can get back to business. Download our all-encompassing guide to freight claims to learn more about how you can effectively resolve a top shipping obstacle for manufacturers.