3 Warning Signs Your Business Needs a Freight Broker
06/14/2022 — Jen Deming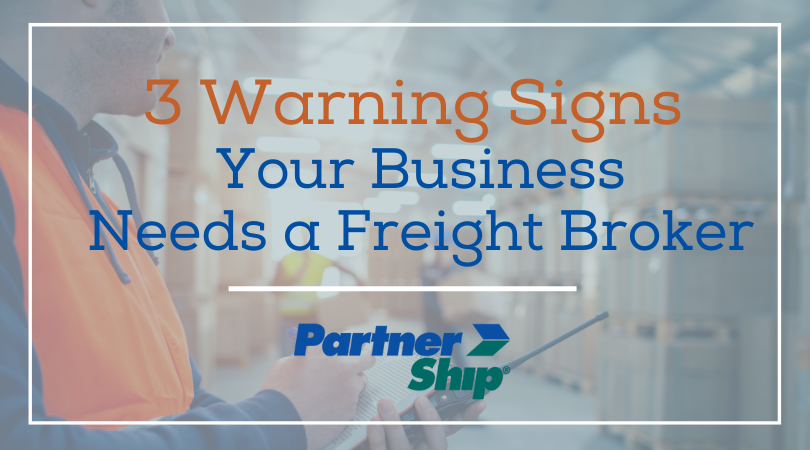 Managing your growing business can present some unique challenges. On one hand, orders are coming in, your sales are increasing, and your customer base is thriving. The flipside to that success, however, may mean new operational issues that eat up your time and bottom line.
Shipping freight successfully during this growth period is a stumbling block for many business owners and logistics teams. You may find yourself needing more time and a larger workforce – at some point you may even wonder whether it's time to outsource help. A freight broker can help manage many of your freight challenges, from overarching issues like lowering costs to tackling day-to-day issues like ensuring delivery accuracy. The bottom line is that you shouldn't be stressing out more than enjoying the success of your business. If you're experiencing any of these three signs your business needs a freight broker, it's time to get the help from the experts .
Warning Sign #1 – You are making big mistakes when shipping orders
More sales is something to celebrate, but trying to keep up with the increase in orders without accommodating the volume is impossible. To make matters worse, packing and shipping is a very detail-oriented business, and rushing to get orders out quickly means an increased chance for error. There's plenty of opportunity for mistakes that can snowball quickly.
Issues such as labeling or paperwork inaccuracies or even quoting errors can quickly escalate and create major problems. For example, something as simple as a wrong address on your freight shipment can, at best, cause delays. That means inconvenienced and aggravated customers. If your customer is paying for shipping, and you've quoted the cost incorrectly, you can't go back and ask for more money – that's your loss. You need to make sure you're quoting freight accurately the first time by using exact details and the correct classification.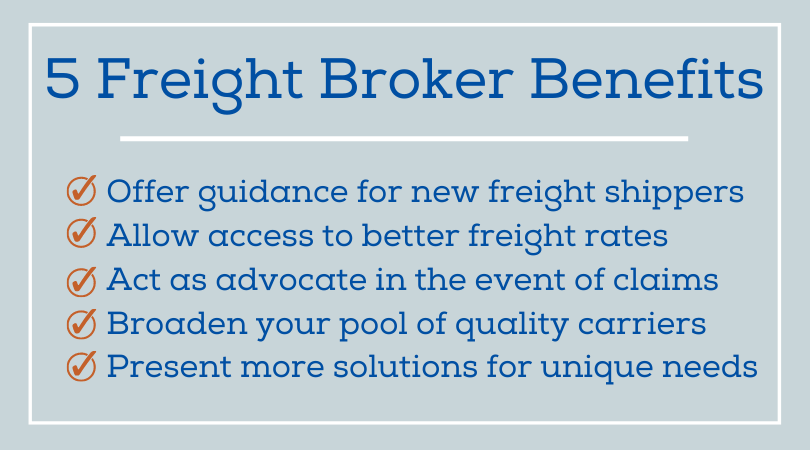 Mistakes like these cost you time and money, as well as customer satisfaction, which is pivotal when you're a growing business. If you're seeing shipping errors like those mentioned above, it's definitely a sign that your business would benefit from a freight broker. A quality freight broker has a dedicated staff of freight experts who can help offer advice and resources on how to tackle the details that trip up many freight shippers.
A great freight professional can help you avoid mistakes by assisting with every step of the freight shipping process:
Offer guidance on product classification and freight NMFC codes
Collect competitive and accurate quotes from carriers who fit your needs
Create necessary paperwork for delivery
Warning Sign #2 – Your billing department is becoming overwhelmed
Unless you're an established, larger-sized business, it's likely that your employees are juggling several different responsibilities. It's not uncommon for a business owner to be playing the part of shipping manager and billing specialist to boot. Being burnt out and behind schedule is a pretty clear warning sign your business needs some help from a freight broker.
When your business is growing, it's safe to say your shipment volume is increasing, and you may even be shipping with several different carriers or using a variety of services. Managing all of these invoices can be overwhelming, especially when you're checking for accuracy, meeting payment due dates, and processing claims.
A freight broker can help simplify the billing process for your freight shipments by acting as an extension of your own team. Most will offer consolidated invoicing which can help cut down on billing chaos. You'll also benefit from auditing services to double check for errors and savings opportunities. Should you experience damages, your broker can act as your advocate and help navigate the very particular requirements for filing your claim. Relying on these services can help shoulder some of the responsibility that your business just may not have the time or resources to do thoroughly on its own.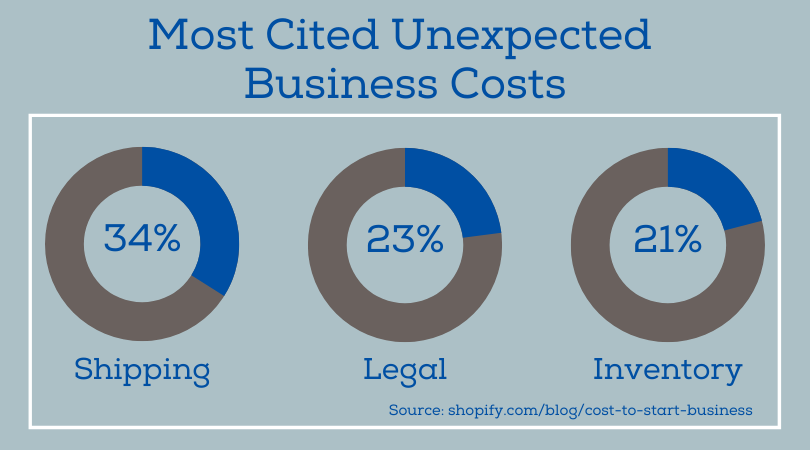 Warning Sign #3 – Your shipping costs are digging into your bottom line
Let's face it, running a business is expensive, and while more customers mean a greater chance at making a profit, it can also mean that your shipping budget needs to increase. Between packing materials, labor, and freight transportation, these expenses can multiply quickly.
It's key to make sure your freight rates make sense for your growing business. This can be done through carrier discounts and other means like order consolidation or taking a look at what types of LTL service providers work best for your business. Securing discounts and identifying savings opportunities can be challenging, especially if you're not running a large corporation or shipping huge volumes of freight daily.
The great news is that through established carrier relationships and collective buying power, working with a broker can give your business access to higher freight discounts that are typically reserved for higher volume shippers. A quality freight broker will also a conduct cost savings analysis for your business to see where you are overspending on both inbound and outbound shipments. Lastly, they can also quote and compare among carriers to make sure you're getting competitive pricing to help combat the current freight market.
Let us help you
Everyone wants to see their business grow and succeed, but keep in mind that as you do, new challenges will arise along the way. If you're encountering major freight shipping issues like quoting inaccuracies, invoicing headaches, or rising costs, managing on your own may have run its course. These mistakes are signs that working with a broker may benefit your business, and PartnerShip can help get you started.