Why Shippers Should Care About the CVSA Roadcheck
06/03/2019 — Leah Palnik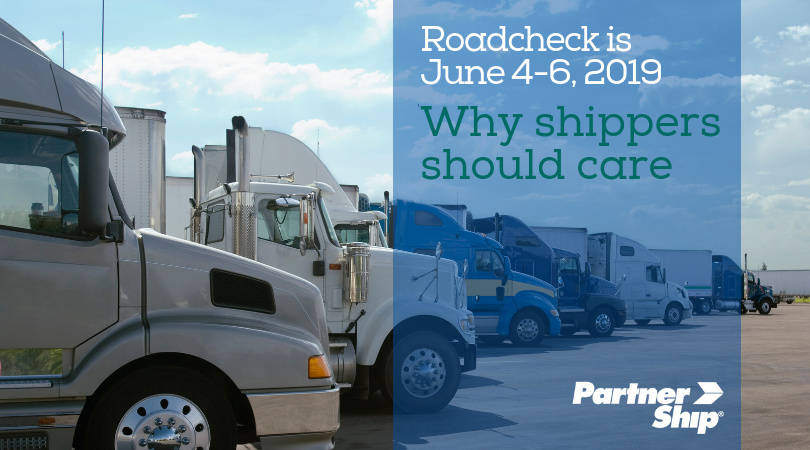 Coming to a highway near you, the Commercial Vehicle Safety Alliance's (CVSA) International Roadcheck will take place June 4-6. On average, 17 trucks will be inspected every minute in Canada, the United States, and Mexico during the 72-hour period. The CVSA-certified inspectors will primarily conduct the North American Standard Level 1 Inspection and could render trucks out of service or place drivers out of service for violations. In fact, nearly 12,000 trucks and buses were placed out of service last year.
Both the drivers and their vehicles are put through a 37-step inspection which includes checking items such as the braking system, securement of cargo, exhaust system, frame, fuel system, lights, tires, wheels and rims, and other critical components. Each year, the CVSA places special emphasis on a specific category of violations. This year's focus will be on steering and suspension systems due to their importance to highway safety.
Drivers and their trucks are subject to these same inspections year-round, but the International Roadcheck event brings a significant increase in inspections that has a notable ripple effect.
What can shippers expect?
Capacity will tighten which will likely increase freight rates.

Many smaller carriers and owner operators will take the days off to avoid the potential hassle. This can make it more difficult for shippers to find trucks during this time – driving up the load-to-truck ratio and therefore driving up rates.

Delivery times will be affected.

Not only do all of these inspections take time, but some loads may be delayed if drivers are pulled out of service due to violations. Even something as simple as a cracked windshield could cause a vehicle to be pulled out of service. In general, it's a good idea to allow for some extra time just to be on the safe side.
Finding a truck during Roadcheck week is easier when you're working with a quality freight broker like PartnerShip. We'll help you find the best option and let you know what you can expect. Get a free quote today!