PartnerShip Loves Our Carriers! Here is Our May Carrier of the Month
06/15/2018 — PartnerShip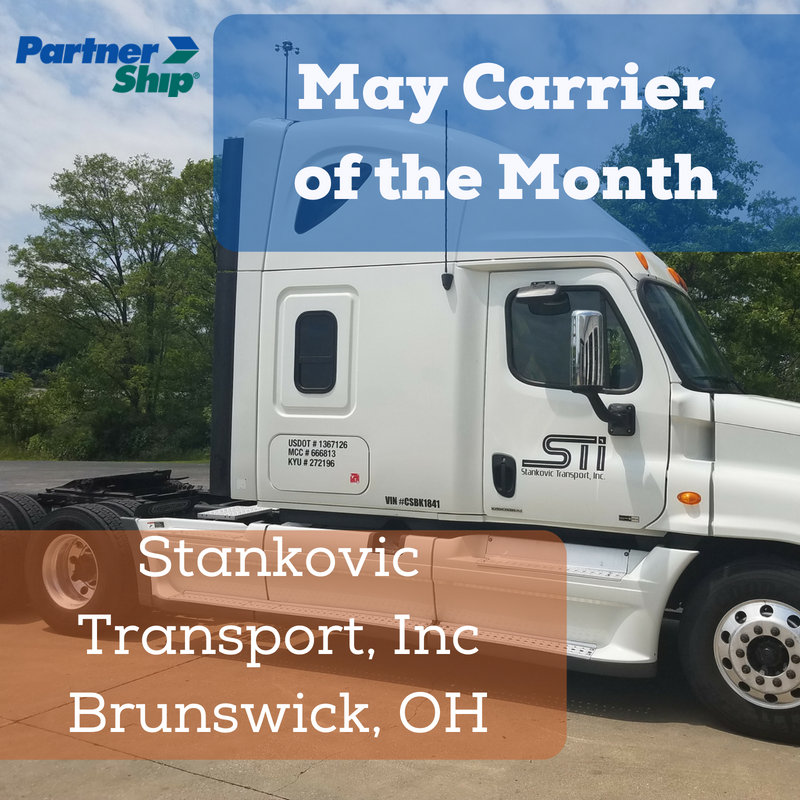 We love our carriers, because we know that if it weren't for our top-quality freight carrier partners, our customers couldn't ship and receive their freight in a timely and cost-effective way. Our carriers help us help our customers ship smarter.

Our May Carrier of the Month is Stankovic Transport, Inc. of Brunswick, OH! They have been in business since 2009 with more than 50 owned and operated trucks and trailers.

The PartnerShip Carrier of the Month program recognizes carriers that go above and beyond in helping our customers ship and receive their freight. Our truckload team members nominate carriers that provide outstanding service in communication, reliability, and on-time performance.

For being our May 2018 Carrier of the Month, we're providing Stankovic Transport lunch for the whole office and a framed certificate to proudly hang on their wall. The gestures may be small but our appreciation is huge!

Interested in becoming a PartnerShip carrier? We match our freight carriers' needs with our available customer loads because we understand that your success depends on your truck being full. If you're looking for a backhaul load or shipments to fill daily or weekly runs, let us know where your trucks are and we'll match you with our shippers' loads. If your wheels aren't turning, you're not earning.