Meet the People Who Help You Ship Smarter: Dante
07/22/2022 — Leah Palnik
You might be familiar with PartnerShip and how our organization helps customers ship smarter. But we're more than a freight brokerage business. The people behind PartnerShip and our collective expertise are truly what make the difference. First up, we'd like to introduce you to Dante Donofrio.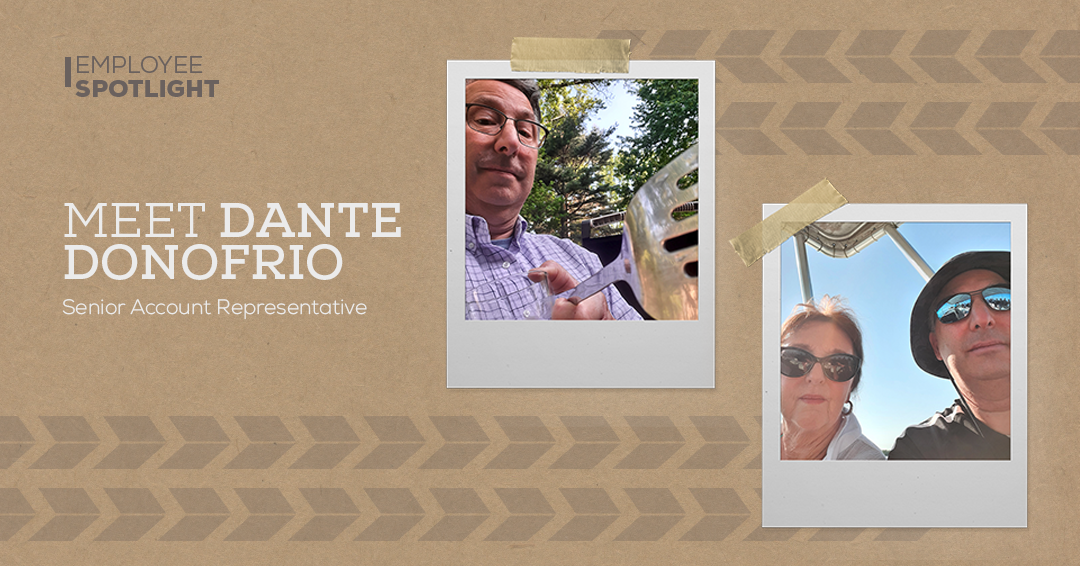 How you might know Dante
As one of our Senior Account Representatives, Dante helps our customers move their freight. He works hard to collect all the important info about your shipment so he can match it with the best carrier for the job, at the most competitive price. Understanding all your specific needs - from required equipment to receiving hours - he leaves no detail unchecked to ensure everything goes smoothly.
Some shipping wisdom
Dante has been with PartnerShip for over 4 years and has witnessed first-hand what shippers are dealing with in these times of disrupted supply chains and unprecedented freight demand. We asked him a couple questions to share what he's learned.
What industry trends are you seeing that you think shippers should be aware of?




In the less-than-truckload (LTL) market, if you've shipped recently then you know that transit times are not what they were. Carriers are more often than not, NOT able to make their estimated arrival times and, unfortunately, there's not discounts for late shipments. Also, carriers are taking every opportunity to re-weigh, re-measure and even re-class your freight so it just comes back to accuracy and making sure you have the right classification, weight and dimensions. Our team does a great job of helping with freight class so that surprise rate increases from reclassification can be avoided.




If you could give customers one piece of advice for smart shipping, what would it be?




Try to tell us more than we want to know about your freight. Small details can be important so don't be afraid of giving too much information. I love thorough customers who give us lots of information. That said, if you don't do that, be prepared for me to come at you with lots of questions but it's all in the name of getting your freight there and controlling cost!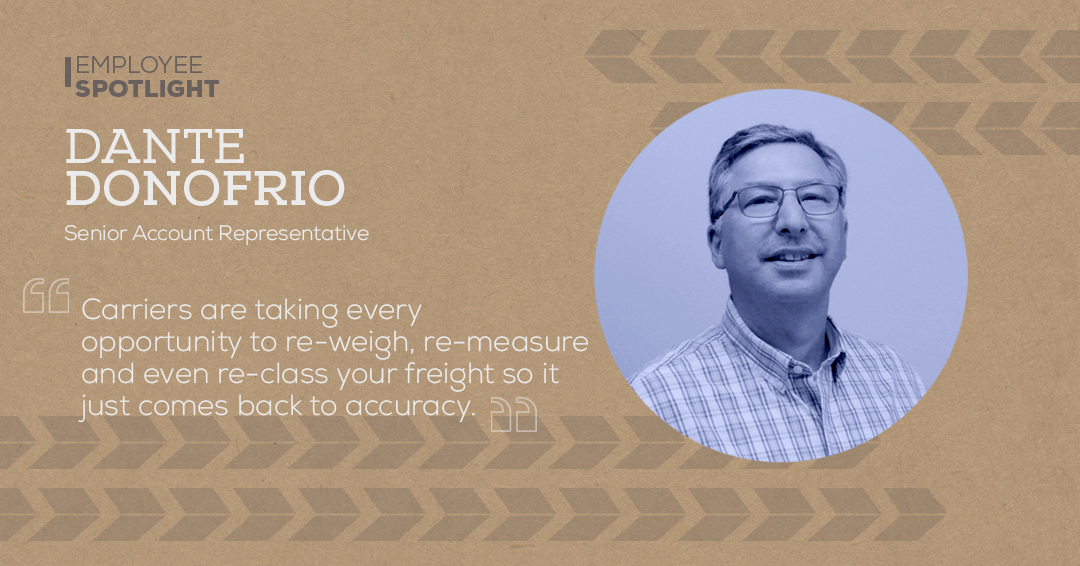 Something you may not know about Dante
Dante played guitar in a high school garage rock band but quit when he was working and attending night school. After a bit of a hiatus, he took it up again about 5 years ago and now even has a collection of guitars hanging up on his office wall. When asked if his life was made into a movie what the title would be, Dante says it would be "Shipper Guitar Hero".
Your freight
With all the current challenges in the shipping industry, working with an expert like Dante is imperative. Reach out to our team to start controlling your freight costs and ship smarter. In the meantime, check out these resources that help you determine what details are important when you're preparing your shipment, like Dante advises: