Here is Our September PartnerShip Carrier of the Month!
10/12/2018 — PartnerShip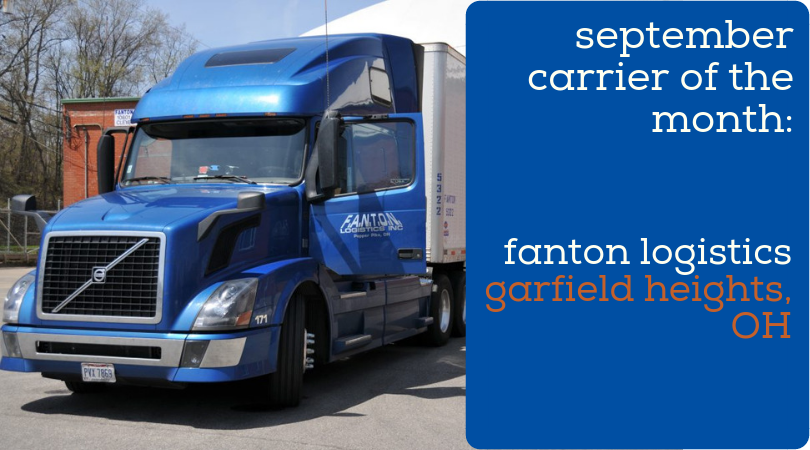 The mission of PartnerShip is to help our customers ship smarter and stay competitive. The only way we can do that is to partner with great carriers and we love recognizing our awesome partners!

Our September Carrier of the Month is Fanton Logistics of Garfield Heights, OH. They have been serving customers since 2007 and have a fleet of 23 Volvo power units and 53′ dry vans. Building trust and respect through quality customer service and on-time delivery is their main goal.

The main goal of the PartnerShip Carrier of the Month program is to recognize carriers that do an exceptional job helping customers ship and receive their freight. PartnerShip team members nominate carriers that provide outstanding communication, reliability, and on-time performance.

As our September 2018 Carrier of the Month, Fanton Logistics gets lunch and an official framed certificate to proudly hang on their wall.

Consider becoming a PartnerShip carrier because we try very hard to match our freight carriers' needs with our available customer loads because we understand that your success depends on your truck being full. If you're looking for a backhaul load or shipments to fill daily or weekly runs, let us know where your trucks are and we'll match you with our shippers' loads. If your wheels aren't turning, you're not earning.