Dallas, Here We Come! A Look at CAMEX 2018
02/27/2018 — Leah Palnik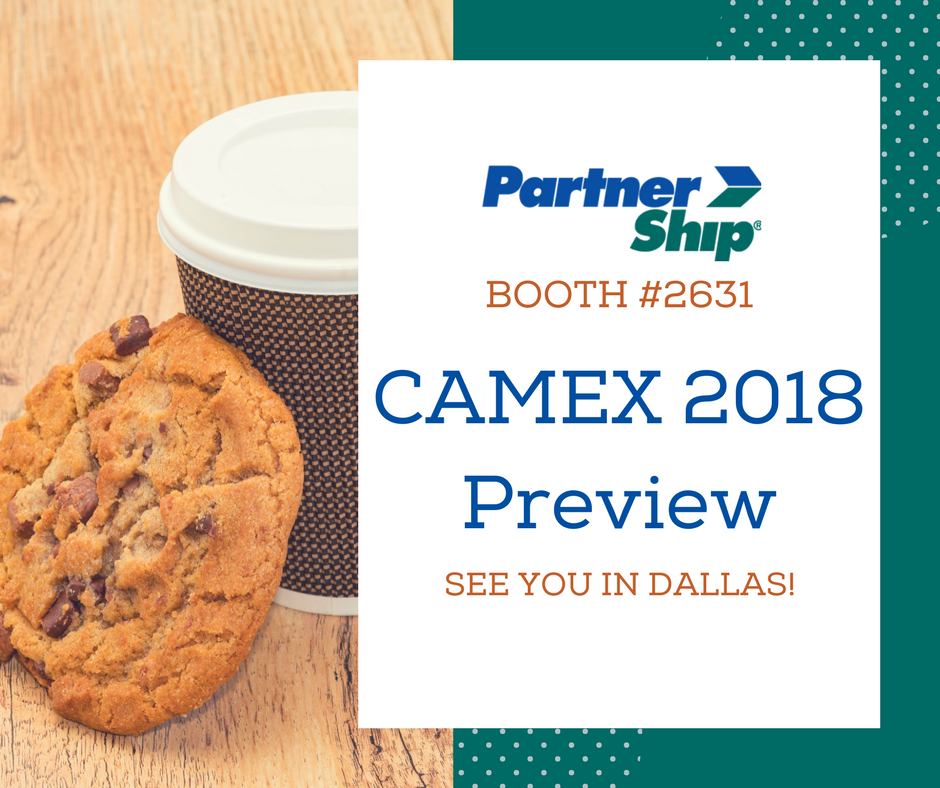 Months of planning and preparation lead up to one very important show for us – CAMEX! If you're not familiar with CAMEX, it is the campus retailing industry's largest educational conference and buying expo. It's produced and hosted by our parent company, the National Association of College Stores (NACS), so it's a big deal for us. CAMEX gives us a chance to meet with our customers, talk to them about their shipping needs, and have some fun with them!
Get excited
If you're going to be at CAMEX, we'd love to see you. Here are the top four reasons you should visit us in booth #2631:

You need a place to chill. We have plenty of space to sit and put your feet up when you need a break from walking the floor. Our booth has comfy couches, tables, and even a charging station so you can juice up your phone.
But first, coffee. You need energy to tackle the day, and we have your fix. We'll be serving complimentary coffee, tea, hot chocolate, and cookies all day. Whatever your preference – it's our treat!
You can say you went to jail at CAMEX and you'll have the photos to prove it. Our photo op will transport you into the Wild West, complete with cowboy props. Don't ask questions — just come check it out.
You couldn't imagine missing your chance to visit with your favorite PartnerShip rep. Our senior account representatives Bryan Chambers and Dillon Rickards want to hear what's going on with your store and help you with your freight.
Mark your calendars
As you're planning your days at CAMEX, you'll want to make sure your schedule includes these events:

On Sunday from 4pm – 5pm we'll be hosting a happy hour at our booth! You never turn down an invitation to happy hour, right?
On Monday from 1pm – 1:20pm our very own Dillon Rickard will be presenting at the CAMEX Theater. He'll give you some practical tips on how to become more efficient with your shipping operations and help you identify areas where you can save money.
We're excited to see everyone in Dallas this year. If you're going to be at CAMEX, make sure to stop by booth #2631!
Want to keep up with us during the show? Follow @PartnerShipLLC on Twitter!