Winter Weather Tips for Shipping Managers
11/02/2017 — Leah Palnik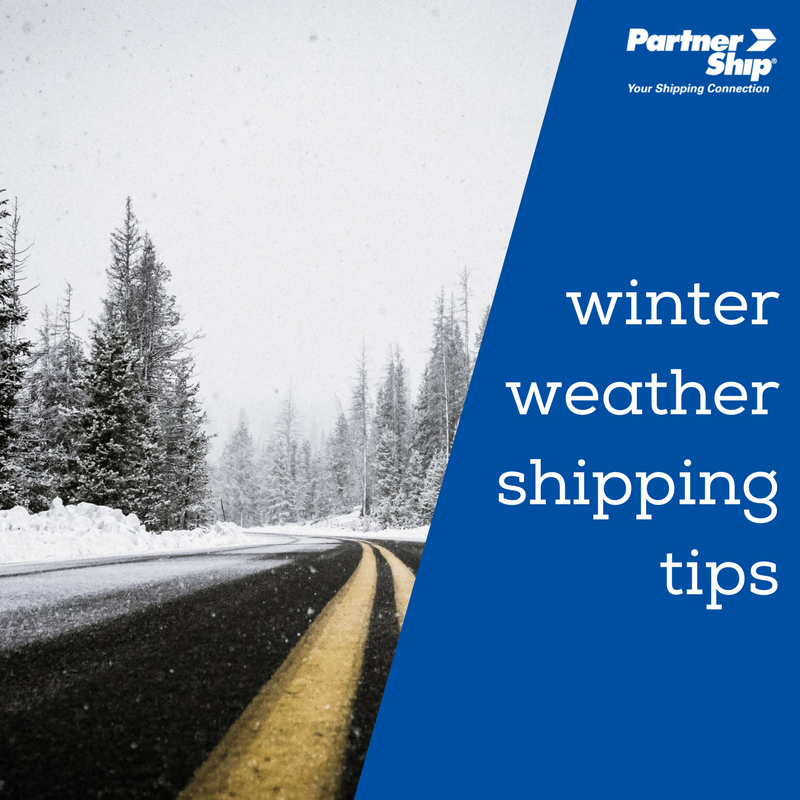 During this time of year, shipping managers need to be on their toes to stay ahead of winter weather delays. If there's anything we've learned in the past several months, it's that Mother Nature shows no mercy. Hurricanes Maria, Irma, and Harvey hit, and delivery networks suffered. As Ned Stark famously stated, winter is coming. And with it comes all the unrelenting ice and snow that can wreak havoc on your transit times. The more prepared you are when these storms hit, the better, so we've put together a few tips:
Build in extra days for time-sensitive shipments. This might seem like a no-brainer, but it can be challenging if you don't plan ahead for it. Planning is especially important leading up to the winter months and during the holidays, so be kind to yourself and get started now. This will be essential for your supply chain if you're shipping cross-country or to areas that are prone to winter storms.
Work with a broker to strengthen your carrier network. With winter storms causing service issues for carriers this time of year, you may need to think about expanding your network. Working with a broker is an easy way to gain instant access to additional resources. Brokers typically work with a vast amount of carriers and have the knowledge to match you with services that would be best for your lane and delivery needs.
Be flexible when possible. If you have some wiggle room with pickup and delivery dates, it'll be easier to work out an economical solution with your carrier when weather delays strike. Also avoid setting up unnecessary appointment times that could restrict the driver. If the window of time is too short and the shipment gets held up due to weather, you could be delayed a whole day rather than a few hours.
Pay attention to service alerts from your carriers. Staying on top of weather issues can be difficult. Luckily many carriers have service alert pages on their websites and some will even send you notifications when they experience weather-related closures or limited operations. Here are a few service alert pages for common carriers:
Shipping to a tradeshow? Prepare for the worst. If you're shipping your exhibit materials to a tradeshow, it's a good idea to have it sent to the advanced warehouse so you don't have to worry about it delivering on time. Otherwise, you're shipping direct to the show site which leaves you vulnerable to devastating delays. If you're not able to ship to the advanced warehouse, have a contingency plan in place so if you're stuck at the show without your booth it's not a total loss. Determine ways you could print materials on-demand ahead of time or bring a few merchandise samples with you.
Communicate clearly with customers. During the busiest time of year for retailers, how you deliver on customer expectations can make or break your business. Customers are ordering holiday gifts online and making sure they arrive in time is essential. Add some buffer days to your transit times and make shipping deadlines clear and visible throughout the entire ordering process.
Budget for increased rates. Going into this winter season, truckload capacity is already tight, which has driven rates up. Drivers will also need to comply with the new ELD mandate starting December 18, which puts an additional strain on carriers. Now more than ever, you'll need to be savvy to navigate the season.
Being proactive is the first step towards smooth shipping in the winter months. Planning for the inevitable bad weather will help you to not miss a beat when you encounter a service disruption. When you work with PartnerShip, our shipping experts can find solutions that are right for you. Get a free analysis today!