PartnerShip Appreciates America's Truck Drivers!
09/09/2019 — PartnerShip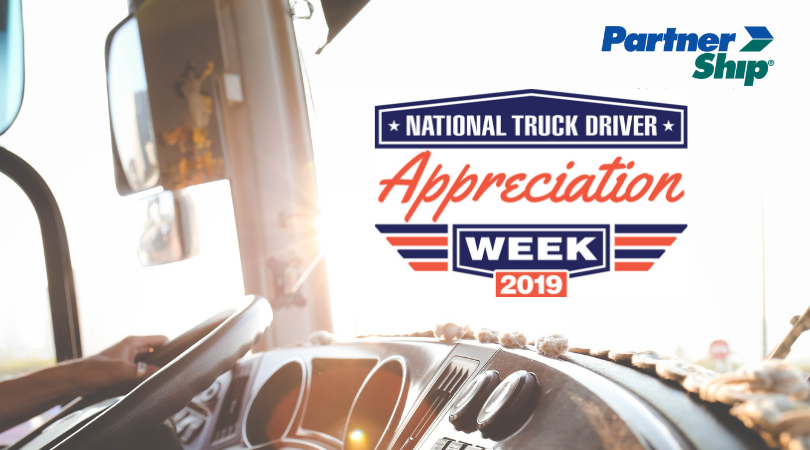 This week has been designated National Truck Driver Appreciation Week and PartnerShip says "thank you" to all of the men and women who keep America moving forward by transporting freight safely, reliably and efficiently.
"Every September, trucking comes together to recognize what we consider the most important profession in the country: truck drivers." said American Trucking Associations (ATA) President and CEO Chris Spear. ATA Executive Vice President of Industry Affairs Elisabeth Barna added, "It's a chance for the industry to work with the general public, policymakers and members of the media to acknowledge truck drivers for their dedication to safety and professionalism.
National Truck Driver Appreciation Week happens September 9 - 15 to honor all 3.5 million professional truck drivers for their hard work and commitment. PartnerShip is saying "thank you" with a Dunkin' Donuts gift card for drivers that move a load for us during the week. It's our small way of thanking drivers that help our customers ship smarter.
To learn more about National Truck Driver Appreciation Week and the American Trucking Associations, visit the ATA website. To become a partner carrier, contact one of our Carrier Procurement Representatives for a setup packet at carriers@PartnerShip.com or visit our Becoming a PartnerShip Carrier webpage. Then check the PartnerShip Load Board and get started!