Freight Carrier Closures: Important Dates for the 2023 Holiday Season
11/01/2023 — Jen Deming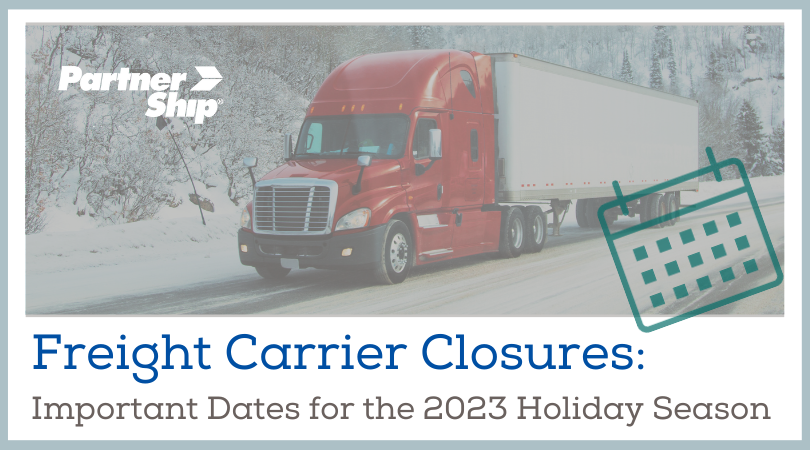 With the holiday season just around the corner, shippers need to be extra mindful of their LTL schedules. In addition to the usual cyclical increase in freight loads, the industry has also had a volatile year, with carrier closures and limited capacity causing more hiccups. As a result, transit times are a bit uncertain.
We want to make sure that your shipments reach their destinations on time and without any drama along the way. When planning, be sure to check which days carriers will be closed in our helpful guide below:
Freight carrier closures
To keep things running smoothly and avoid any unnecessary stress, it's crucial to plan your shipping schedule carefully during these final months of the year. Don't forget,
PartnerShip can help
you navigate your LTL loads so your season stays merry and bright!
Please note that our office will be closed November 23 – 24, December 25, and January 1 so that we can celebrate with our families. Happy Holidays!