Freight Carrier Closures for the 2022 Holiday Season
11/03/2022 — Jen Deming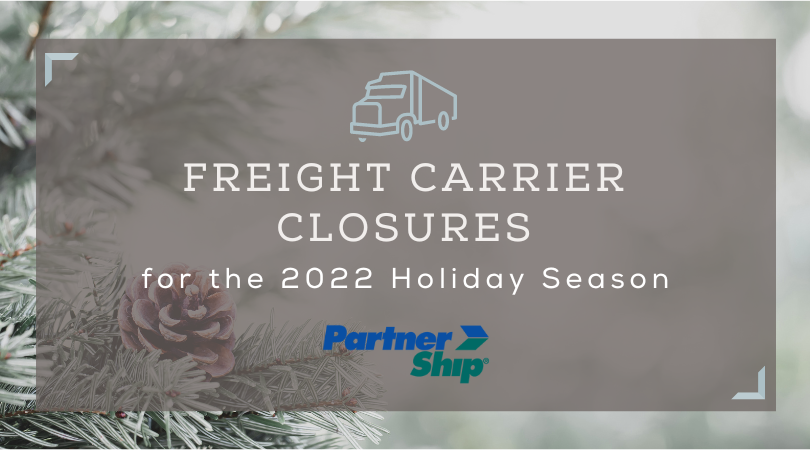 As we near the end of 2022, it's crucial to plan ahead for shipping through the holiday season. Freight demand is starting to show signs of decreasing but continues to strain available carrier capacity. As a result, transit times are still a bit unpredictable.
Planning your shipping schedule during the final months of the year will be extra important. To avoid extra stress, take note of when your carriers will be closed during the holidays.
Freight carrier closures
Avoid being left out in the cold this holiday season
Freight shipping during peak shipping months can be extra-challenging, but you're not alone. With over 30 years of holiday seasons under our belt, the freight experts at PartnerShip can help you ship smarter.
Please note that our office will be closed November 25-26, December 26, and January 2 so that we can celebrate with our families. Happy Holidays!