Factors Contributing to the 2018 LTL Rate Increases
06/19/2018 — Leah Palnik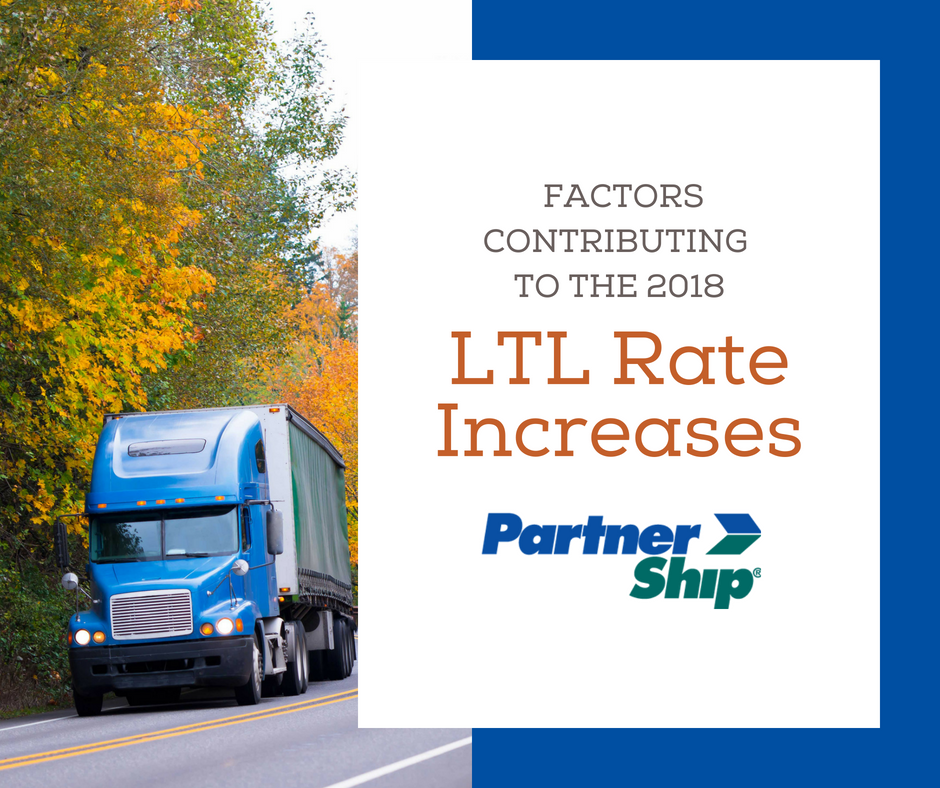 LTL freight rate increases are unavoidable. And in this current tight capacity market, it's no surprise that many carriers have taken their general rate increases (GRIs) earlier than in previous years. Just like in the truckload market, costs are been driven up by the ELD mandate, the driver shortage, and hours of service (HOS) rules. Coupled with the strong U.S. economy, freight demand is surging and straining the market.
Along with the tight capacity market, trends towards shorter supply chains and smaller, lighter loads have led to more demand for LTL services. The rise of ecommerce has played a large role in the increased demand. Products that consumers never would have dreamed of ordering online years ago, like furniture, have now become commonplace for ecommerce. However, these types of shipments are less desirable for carriers. With more deliveries being made to more remote areas without backhaul opportunities, the costs are significantly higher for them.
With the driver shortage, it is easier for carriers to find and recruit LTL drivers, compared to truckload. They are more appealing jobs, with shorter lengths of hauls and less time away from home and families. However, there are fewer LTL carriers entering the market when compared to truckload. The complex networks of terminals that LTL carriers rely on are much more difficult to establish, making it a significant barrier to entry.
With all of those factors to contend with, LTL carriers have been announcing their GRIs throughout the first half of 2018.
Rates aren't the only thing on the rise. Many carriers are charging more for accessorials like inside delivery or Saturday delivery. Carriers are also implementing tools and technology that help them determine what types of freight are profitable and which ones aren't – and charging accordingly. Dimensional pricing is one example of this. Many carriers have invested in dimensioning machines, which calculate the amount of space a shipment will need in the truck, leading to less dependency on the National Motor Freight Classification (NMFC) system.
As with any announced rate increases, the important thing to remember is that the averages may not reflect the actual increases you'll see in your freight bills. Depending on the lane and shipment characteristics like weight or class, the increase could be significantly more.
To determine what you can expect and what you can do to offset the rising costs, start by taking a look at the increases for your typical lanes. That will give you a better idea of what cost increases you can budget for, rather than relying solely on the reported averages. Then determine ways to reduce those costs. Consider working with a freight broker, to benefit from their industry expertise. A quality broker will have the knowledge to help you navigate the market and will be able to find solutions that can help to reduce your costs.
PartnerShip can help you ship smarter. For a competitive rate on your next LTL shipment, get a free quote!