Eco-Friendly Shipping is Possible with a SmartWay Partner
10/16/2020 — Leah Palnik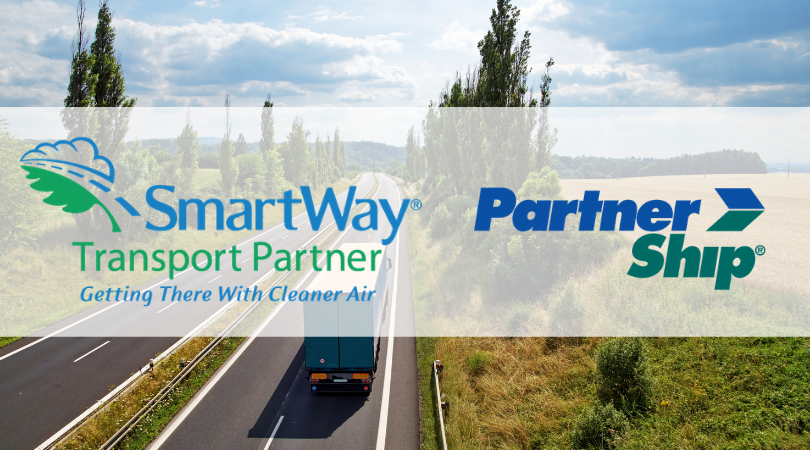 If you are concerned with the environmental impact throughout your freight shipping supply chain, there are options for eco-friendly shipping.

The SmartWay Transport Partnership is a collaboration between the U.S. Environmental Protection Agency (EPA) and the freight industry and is designed to improve and streamline shipping operations so they use less fuel and generate less pollution.

Launched in 2004, the SmartWay Partnership is a voluntary public-private program that:

· provides a system for tracking, documenting and sharing information about fuel use and freight emissions
· helps companies identify and select more efficient freight carriers and operational strategies to improve supply chain sustainability and lower costs from freight movement
· reduces freight transportation-related climate change and air pollutant emissions
In our ongoing effort to be an environmentally responsible freight shipping broker, PartnerShip is pleased to announce that it has once again been named a SmartWay Logistics Company Partner, for the fourth consecutive year. That means that we manage logistics in an environmentally responsible way and help reduce the environmental impact from freight transportation.
The EPA is celebrating its 50th anniversary this year and there has been a lot of progress in the transportation industry. From NOx standards to fuel efficiency programs, these efforts have made a significant difference. Since its launch, the SmartWay program has helped partners avoid emitting 134 million tons of air pollution (NOx, PM, and CO2) and saved 280 million barrels of oil, which is the equivalent of eliminating annual electricity use in over 18 million homes.

source: https://www.epa.gov/smartway/smartway-timeline
More and more customers are making their shipping decisions based on responsible environmental performance, and being a SmartWay Partner means that we place a high value on sustainability and efficiency, just like they do. PartnerShip is proud to be an eco-friendly freight broker.

If you've been looking for an environmentally friendly shipping company, contact PartnerShip. We can provide you with eco-friendly shipping options. Contact us at 800-599-2902 or get a quote now!