Freight Carrier Closures for the 2021 Holiday Season
11/03/2021 — Jen Deming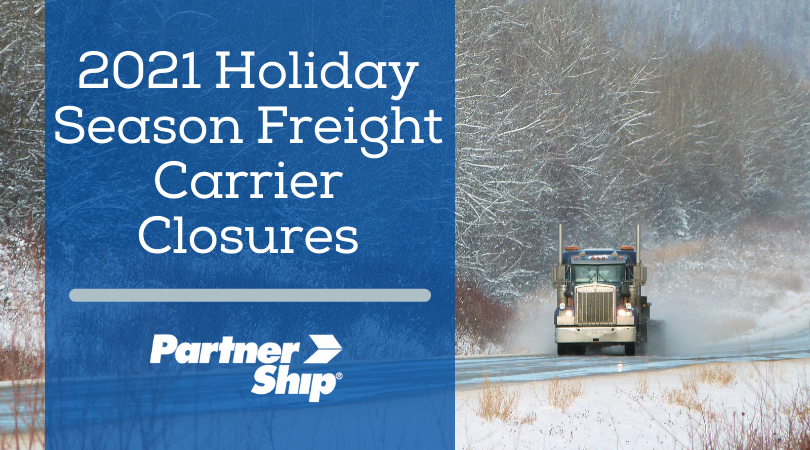 2021 has been another challenging year. The freight market continues to be oversaturated with available loads while simultaneously suffering from a capacity crisis. Transit times are delayed, so to ensure timely delivery (you can't count on eight tiny reindeer), you must plan ahead and create a flexible shipping schedule. You'll also need to be mindful of carrier closure dates. We've compiled a list to keep on hand when you're executing your holiday shipping strategy.
Freight carrier closures
Santa has his elves, you have a team at PartnerShip
With extra challenges facing your business this year, keep in mind that the freight experts at PartnerShip can help you successfully manage your holiday shipping. Our office will be closed November 25-26, December 24, and December 31 so that we can spend time with our families. Happy Holidays!