2019 Holiday Shipping Schedule
11/22/2019 — Jen Deming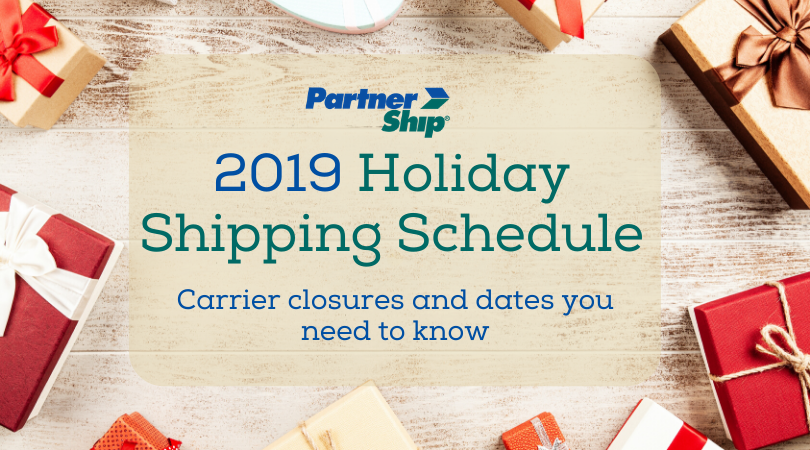 It might be the most wonderful time of the year but getting your shipping in order during the holiday crunch can cause more headaches than too much eggnog. Most carriers adjust their holiday shipping schedules to include back-out dates and cut-off times on certain days of the year. Whether you are moving a truckload of trees or simply delivering to a customer's doorstep, it's important to take note of key dates to keep your holiday shipping running smoothly.
Holiday schedules for LTL freight carriers
You can't get your shipment moving if there's no trucks on the road. In LTL freight shipping, it's critical to check which dates your chosen carrier will be closed. Below, we've noted the most common freight carriers and their holiday shipping schedules for 2019:
When it comes to your smaller, ground shipments, it's important to keep on top of peak surcharges during the holiday season. While both FedEx and UPS have announced that they will not implement additional fees on residential shipments, those that are over-sized or require additional handling will. UPS will apply surcharges to larger packages from October 1-January 4. Charges will be applied for those packages requiring additional handling from November 24-January 4. FedEx will charge extra for larger packages from October 21-January 5. The carrier will apply peak surcharges for those that require additional handling from November 18-January 5.
Deadlines and closures for small package shipments
For your small package shipments being moved by FedEx, make sure to check out the last days to ship and reference the 2019 holiday schedule so you can adjust your own holiday shipping schedule.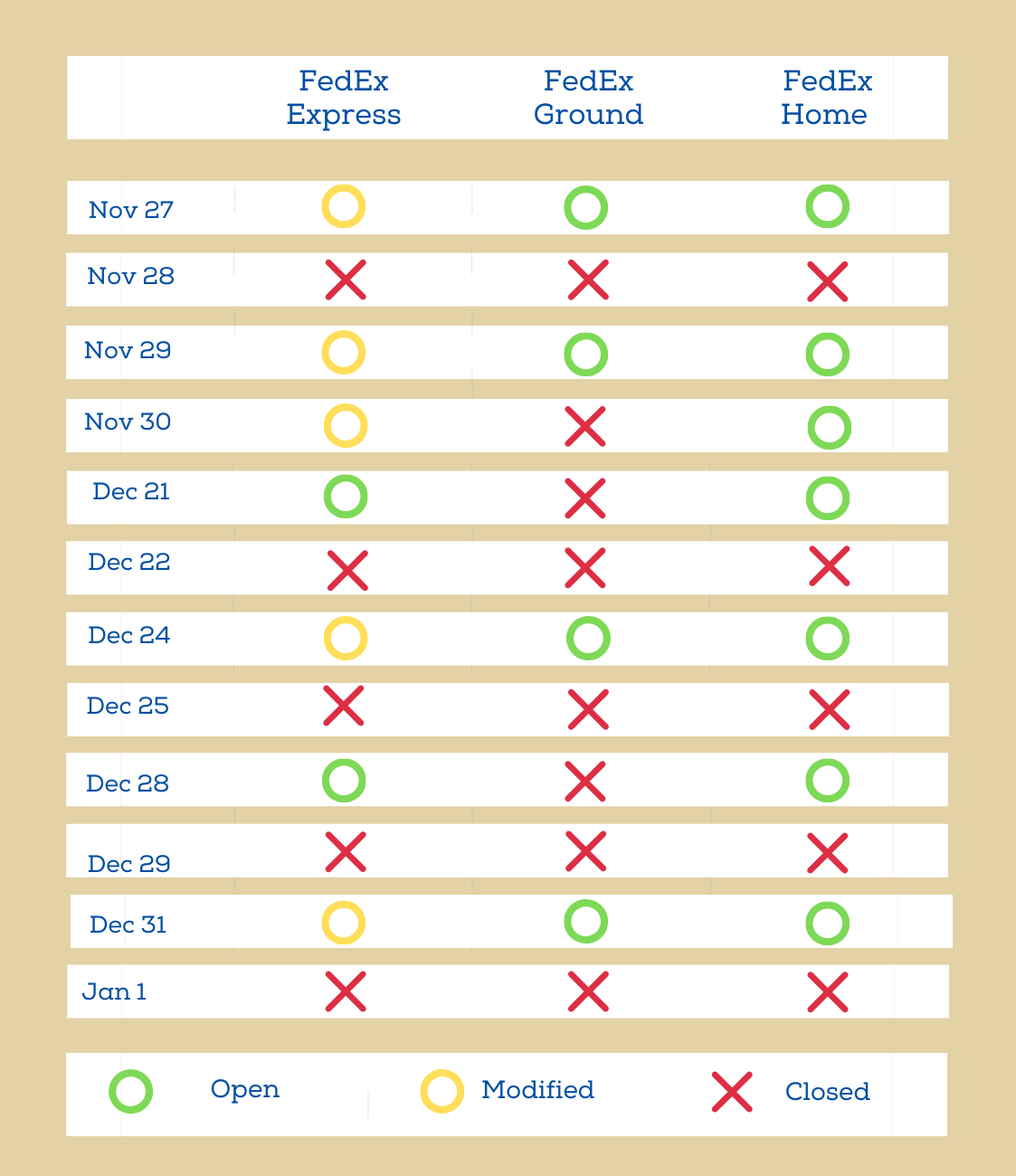 PartnerShip office schedule
If your holiday shipping has you frazzled, PartnerShip can help you get sorted this season. Just a reminder, our office will be closed so we can enjoy time with our families November 28-29, December 25, and January 1. Happy Holidays!