Warehouse Services
Location, location, location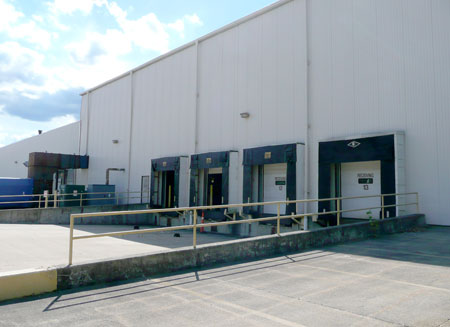 PartnerShip can help with your warehousing and storage needs, LTL and truckload transportation, and fulfillment so you can focus on running your business.
PartnerShip has provided shipping services for three decades and offers a full range of third-party logistics (3PL) services. Our convenient Midwest warehouse location is within 600 miles of 60 percent of the United States population, including an international airport and 5 interstates. Our logistics services include warehousing and distribution, contract and on-demand warehousing, cross-docking and transloading, LTL and truckload brokering, and other warehousing and storage services that can improve your supply chain efficiency.
Why use PartnerShip for your warehousing needs?
Because PartnerShip is a third-party logistics provider, not only can we safely warehouse your products, but we can also arrange for their inbound and outbound shipping. Because we are a freight broker, we have substantial buying power with LTL carriers and have a huge network of truckload carriers.
Having one company to call for your warehousing and storage, LTL and truckload transportation needs allows you to focus on running your business. With PartnerShip on your team, you can manage the ebb and flow of seasonality or market fluctuations, enhance your customer service, and save time spent managing your supply chain.
The 200,000 square foot PartnerShip warehouse offers:
» Access to an international airport
» Convenient access to five interstates (I-80, I-90, I-480, I-71 and I-77)
» Multiple warehousing options
» On-demand warehousing
» Storage warehousing
» Contract warehousing
» Distribution warehousing
» Small package shipping
» Cross-docking and transloading
» Retail, direct-to-consumer & business-to-business distribution
» EDI / ASN
» Pallet / case / open case / each picking
» FIFO / LIFO control
» Cycle counts
» Order processing
» E-commerce integrations
» Kitting
Getting Started
Warehousing is complicated. There are different types of needs, requirements and a lot of factors to consider. With assistance from the logistics and shipping experts at PartnerShip, we can help with your warehousing needs, and simplify your inbound and outbound shipping with a single company to handle both. If you're interested in learning more, call us at 800-599-2902 or send an email to warehouse@PartnerShip.com, detailing your warehousing and storage needs and we'll get back to you as soon as possible!