International Freight
Ship anywhere in the world – safely, on time, and on budget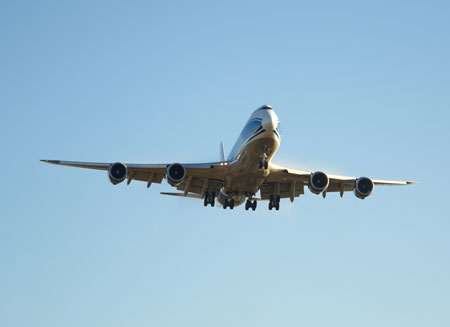 Shipping internationally is no small feat. It takes a true expert to know how to navigate through the details of trade agreements, incoterms, and customs clearance. Through our alliance with ICAT Logistics DTW, PartnerShip brings the connections and know-how you need to help you ship anywhere in the world.
We're here for the challenge
Without an expert on your side, it's easy to make costly mistakes when you're shipping around the world. Our international shipping team specializes in solving the most complex logistics needs and is ready to develop a customized solution for your business.
International freight services
» Air freight

» Full service air charter
» Airport-to-door
» Door-to-airport
» Airport-to-airport
» 3-day air service

» Ocean freight

» Less-than-container load (LCL)
» Full container load (FCL)
» Non-vessel operating common carrier (NVOCC)
» Door-to-door
» Port-to-port
» Door-to-port
» Port-to-door
» Refrigerated cargo

» Customs brokerage and export guidance
» Project management
» Logistics for tradeshows
» Special packaging and crating
Who can benefit
Our specialty is helping shippers who have at least 1 to 2 international freight shipments a month that are over 150 lbs. Since we focus on setting up customized solutions and get to know the ins and outs of your business, regular shippers get the most benefit from our services.
We are also uniquely set up to help with time-critical shipments. So even if you don't have regular international shipments but you're up against a hot deadline, PartnerShip has you covered. Tight timelines that come with tradeshows, line-down situations, and other high stress scenarios are easily tackled by our team.
Get started
Our international shipping experts will leave no detail to chance and will keep you updated every step of the way. To learn more about our international freight services and find out if we'd be a good fit your business, tell us a little bit about your needs or call 800-599-2902.