Women in Manufacturing
PartnerShip® helps you save on every inbound, outbound, small and large shipment through its WiM Shipping Program, a free WiM member benefit.
Create an Account >>
Your Freight Shipping Options
PartnerShip has a large network of carrier partners, strong industry relationships, and the shipping expertise to gives you peace-of-mind that only comes from working with a trusted partner. It's like having your own dedicated shipping department!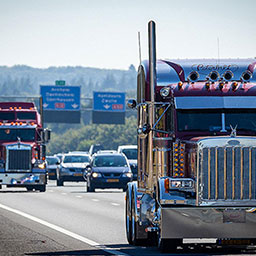 LTL Freight
PartnerShip has been helping customers save on less-than-truckload (LTL) freight shipping since we were founded. Our specialized LTL team and strategic alliances with world-class LTL freight carriers help you ship smarter and stay competitive. When we manage your LTL freight, you can focus on your business.
Access to our online shipping tools where you can compare multiple carriers for the best service and price
Ship with the most reputable carriers, including UPS Freight, YRC Freight, and others
Audited and consolidated invoicing
Dedicated account representative backed by a dedicated support team
Inbound shipping management, including vendor routing instructions and compliance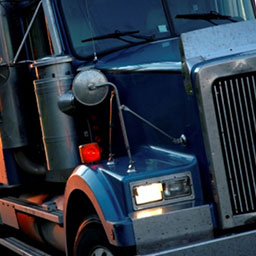 Truckload Freight
When you ship full or partial truckload, or requires specialized equipment, PartnerShip is your shipping connection. You have access to thousands of national, regional, and specialized freight carriers, all of which are fully covered and insured with cargo, auto and general insurances.
Full or partial truckload shipments
Dry van, flatbed, and refrigerated
Dedicated and expedited
Solo or team truckload drivers
Domestic U.S. and cross-border services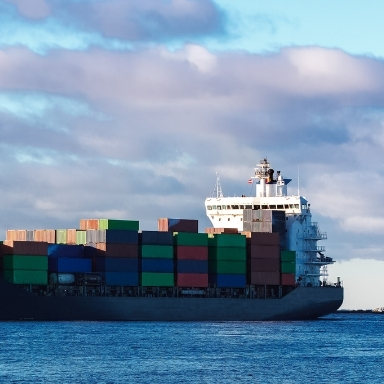 International Freight
Shipping internationally is no small feat. It takes a true expert to know how to navigate through the details of trade agreements, incoterms, and customs clearance. Through our alliance with ICAT Logistics DTW, PartnerShip brings the connections and know-how you need to help you ship anywhere in the world.
Air freight
Ocean freight
Custom brokerage
Project management
Logistics for tradeshows
Special packaging and crating
Ready for a free quote?
Get a free, competitive LTL or truckload freight quote using this form (Existing customers should login first).
Our Carriers


Estes
Estes has provided top-quality transportation solutions since 1931. They offer comprehensive regional service to all 50 states. With more than 200 local terminals and nearly 760 million one- and two-day shipping lanes, Estes can get your freight to its destination faster and more efficiently.


R&L Carriers
R+L Carriers serves all 50 states in the U.S., plus Canada, Puerto Rico and the Dominican Republic and provides a variety of domestic and global shipping solutions, including LTL freight, tradeshow, truckload, and freight forwarding services. As a leading LTL motor freight carrier with owners who stand ready to meet future challenges head-on, there is no doubt that R+L Carriers remains "A Carrier You Can Count On."


UPS Freight
UPS Freight is a division of UPS that focuses on LTL freight and truckload services, and has been a PartnerShip core carrier for nearly a decade. With over 200 service centers across North America, UPS Freight provides LTL freight service coverage to the entire U.S., Canada, and Mexico. UPS Freight also provides time-sensitive and tradeshow shipment delivery through its LTL Urgent services division.


YRC Freight
YRC Freight is the original LTL expert, combining the experience of Yellow and Roadway to offer a full range of national, inter-regional, and tradeshow delivery services for industrial, commercial, and retail goods. YRC Freight has been a PartnerShip core carrier for over 20 years. They have comprehensive coverage throughout North America, including cross-border to and from Canada and Mexico.


XPO Logistics
XPO Logistics, Inc. is a top ten global provider of transportation and logistics services, with a highly integrated network of people, technology and physical assets. Operating in 32 countries with 1,529 locations and more than 98,000 employees, XPO provides supply chain management, truckload and less-than-truckload and expedited shipping, last-mile delivery, intermodal freight transport and drayage, and global freight forwarding.


ArcBest
With an extensive freight transportation network, ArcBest® offers superior less-than-truckload (LTL) service through ABF Freight® as well as specialized time-sensitive alternatives through Panther Premium Logistics®. No matter the job, ArcBest finds a way.