Association of Air Medical Services
PartnerShip® helps you save on every inbound, outbound, small and large shipment through its AAMS Shipping Program, a free AAMS member benefit.
Enroll Now! >>
Your Freight Shipping Options
PartnerShip has a large network of carrier partners, strong industry relationships, and the shipping expertise to gives you peace-of-mind that only comes from working with a trusted partner. It's like having your own dedicated shipping department!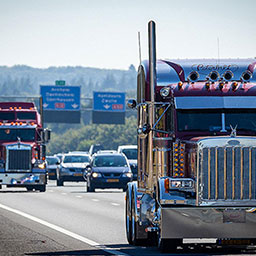 LTL Freight
PartnerShip has been helping customers save on less-than-truckload (LTL) freight shipping since we were founded. Our specialized LTL team and strategic alliances with world-class LTL freight carriers help you ship smarter and stay competitive. When we manage your LTL freight, you can focus on your business.
Access to our online shipping tools where you can compare multiple carriers for the best service and price
Ship with the most reputable carriers, including UPS Freight, YRC Freight, and others
Audited and consolidated invoicing
Dedicated account representative backed by a dedicated support team
Inbound shipping management, including vendor routing instructions and compliance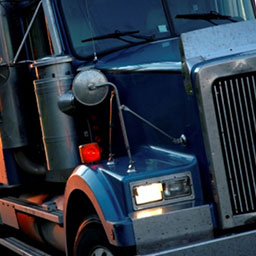 Truckload Freight
When you ship full or partial truckload, or requires specialized equipment, PartnerShip is your shipping connection. You have access to thousands of national, regional, and specialized freight carriers, all of which are fully covered and insured with cargo, auto and general insurances.
Full or partial truckload shipments
Dry van, flatbed, and refrigerated
Dedicated and expedited
Solo or team truckload drivers
Domestic U.S. and cross-border services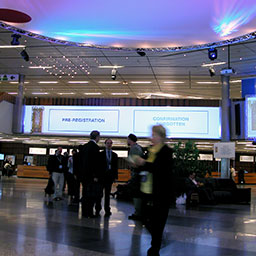 Time-Sensitive Freight
Getting your booth materials to and from a tradeshow demands specialized service and PartnerShip delivers — guaranteed. Powered by over 25 years of experience, PartnerShip simplifies your entire tradeshow shipping experience and provides you with an inexpensive option over the decorator. Count on our tradeshow experts' deep industry knowledge to help you navigate the complex world of tradeshow shipping.
Time-specific delivery options
Expedited services
Guaranteed delivery options
Exhibit shipments for tradeshows
LTL, full or partial truckloads
Ready for a free quote?
Get a free, competitive LTL, truckload or time-sensitive freight quote using this form (Existing customers should login first).
Our Carriers


UPS Freight
UPS Freight is a division of UPS that focuses on LTL freight and truckload services, and has been a PartnerShip core carrier for nearly a decade. With over 200 service centers across North America, UPS Freight provides LTL freight service coverage to the entire U.S., Canada, and Mexico. UPS Freight also provides time-sensitive and tradeshow shipment delivery through its LTL Urgent services division.


YRC Freight
YRC Freight is the original LTL expert, combining the experience of Yellow and Roadway to offer a full range of national, inter-regional, and tradeshow delivery services for industrial, commercial, and retail goods. YRC Freight has been a PartnerShip core carrier for over 20 years. They have comprehensive coverage throughout North America, including cross-border to and from Canada and Mexico.


Old Dominion Freight Line
Old Dominion Freight Line is a leading, LTL carrier providing regional, inter-regional and national LTL service and value-added logistics services. In addition to its core LTL services, "OD" offers a broad range of logistics services including ground and air expedited transportation, supply chain consulting, transportation management, truckload brokerage, container delivery, warehousing and consumer household moving services.


New Penn Motor Express
New Penn Motor Express is a regional LTL carrier providing reliable, next-day service through a network of 24 service centers in the Northeastern United States, Quebec, Canada and Puerto Rico. New Penn employs more than 2,000 people, operates a fleet of more than 850 tractors and 1,700 trailers, and is widely regarded as one of the most efficiently operated transportation providers in the industry.


Pitt Ohio
In adhering to their "We're Always There For You" signature commitment, Pitt Ohio is dedicated to providing the best value with its supply chain, ground, LTL and truckload services. Headquartered in Pittsburgh, PA, Pitt Ohio services the entire Mid-Atlantic and Mid-West regions.


USF Reddaway
Reddaway is a regional LTL carrier that has served the Pacific Northwest since 1919. Through its comprehensive service center network, Reddaway has built a long-standing tradition of on-time and claim-free, next- and two-day delivery services. Their delivery network includes eleven western states and one Canadian province: Alaska, Arizona, California, Colorado, Idaho, Montana, Nevada, Oregon, Utah, Washington and Wyoming and British Columbia.