About PartnerShip
PartnerShip helps you ship smarter and stay competitive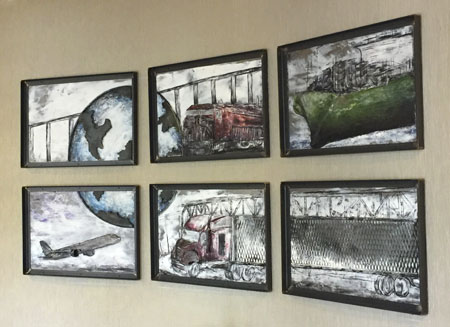 The relentless drive to be your connection to simple and affordable shipping has been our mission for nearly three decades. Whether you ship LTL freight or full truckload, across town or cross-country, we'll get you the most competitive pricing from the best carriers in the industry.
PartnerShip was founded in 1989 by the non-profit National Association of College Stores to provide discounted shipping services to NACS members in the college retail industry. In June 1999, PartnerShip was established as a stand-alone, limited liability company (LLC) to better focus on our expanding customer base and growing services outside of the college industry. Today, we are the endorsed shipping partner for over 160 trade and professional associations and industry groups.
We help our customers save time and money in all facets of shipping and logistics, including LTL freight, truckload, tradeshow, expedited, and small package shipping. We also provide invoice consolidation, inbound shipping management, claim filing and resolution assistance, and can help you with warehousing and order fulfillment, storage, and other transportation challenges.
PartnerShip is headquartered in Cleveland, OH.
You can view our FMCSA Broker Permit licensing and insurance document for more company details.
Founding

Founded as a group within NACS, Inc. to serve the shipping needs of college store retailers.

Growth

Expanded customer base outside of college stores, created shipping programs for American Booksellers Association (ABA) and National Sporting Goods Association (NSGA).

PartnerShip, LLC

NACS Board approves motion to spin off PartnerShip into a Limited Liability Company (LLC).

New Programs

PartnerShip introduces full service logistics management and Tradeshow shipping programs.

Website v1

New PartnerShip.com website introduced with easy-to-use online freight management tools.

New Headquarters

PartnerShip moves into new headquarters in Cleveland, OH.

New Landmarks

PartnerShip creates its 100th association shipping program and introduces new service offerings, including Exhibit Storage, Shipping Supplies, and U-Pack Moving® Services Programs.

Website v2

New PartnerShip.com website introduced with updated design and functionality.

Truckload Brokerage Begins

PartnerShip begins offering truckload brokerage services to existing and new customers. A specialized truckload team is created to handle rapid growth.

PartnerShip Hits 160 Association Programs

PartnerShip celebrates being named the endorsed shipping partner of 160 associations (and counting).

PartnerShip Named SmartWay Partner

The EPA SmartWay program is to achieve improved fuel efficiency and reduce environmental impacts from freight transportation.

CTB Certifications

78% of the PartnerShip sales team holds the TIA (Transportation Intermediaries Association) Certified Transportation Broker designation.

Website v3

New PartnerShip.com website launched with fresh, contemporary design and better functionality.