Save on Freight
Reduce your shipping costs with TForce Freight, XPO, Saia, and many others. Whether you're shipping a single pallet or a full truckload, PartnerShip® will help you ship smarter.
Get a Quote >>
Ship Smarter
PartnerShip has a large network of carrier partners, strong industry relationships, and the shipping expertise to gives you peace-of-mind that only comes from working with a trusted partner. It's like having your own dedicated shipping department!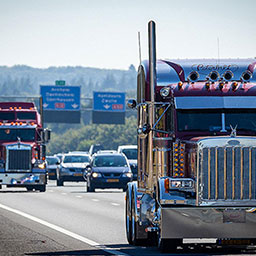 LTL Freight
Our specialized LTL team and strategic alliances with world-class LTL freight carriers help you ship smarter and stay competitive. When PartnerShip manages your LTL freight, you can focus on your business. You'll benefit from:
Online shipping tools to instantly compare multiple carriers for the best service and price
Personalized service from our team of LTL experts
Audited and consolidated invoicing
Reduced pricing from the most reputable carriers in the industry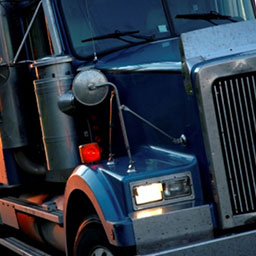 Truckload Freight
When you ship full or partial truckload, or your shipment requires specialized equipment, PartnerShip is your shipping connection. You have access to thousands of national, regional, and specialized freight carriers, all of which are fully covered and insured. Services include:
Full or partial truckload shipments
Dry van, flatbed, and refrigerated
Dedicated and expedited
Solo or team truckload drivers
Domestic U.S. and cross-border services
Ready for a free quote?
Get a free, competitive LTL or truckload freight quote using this form (Existing customers should login first).
Our Carriers


R&L Carriers
R+L Carriers serves all 50 states in the U.S., plus Canada, Puerto Rico and the Dominican Republic and provides a variety of domestic and global shipping solutions, including LTL freight, tradeshow, truckload, and freight forwarding services. As a leading LTL motor freight carrier with owners who stand ready to meet future challenges head-on, there is no doubt that R+L Carriers remains "A Carrier You Can Count On."


Saia LTL Freight
Saia LTL Freight has the experience to take you where you need to go – however you need to get there. With a dependable one, two, and three-day direct service, Saia LTL is committed to providing quality service with reliable transit times.


TForce Freight
As a subsidiary of TFI International, one of the largest North American trucking companies, TForce Freight (formerly UPS Freight) provides customers with quality LTL freight services including more than 39,000 one- and two-day lanes. TForce Freight offers a wide-range of LTL shipping solutions designed to help you get better results, encounter fewer problems, and get more done every day.


XPO Logistics
XPO Logistics, Inc. is a top ten global provider of transportation and logistics services, with a highly integrated network of people, technology and physical assets. Operating in 32 countries with 1,529 locations and more than 98,000 employees, XPO provides supply chain management, truckload and less-than-truckload and expedited shipping, last-mile delivery, intermodal freight transport and drayage, and global freight forwarding.


ArcBest
With an extensive freight transportation network, ArcBest® offers superior less-than-truckload (LTL) service through ABF Freight® as well as specialized time-sensitive alternatives through Panther Premium Logistics®. No matter the job, ArcBest finds a way.