Association Shipping Program Marketing Support
Marketing support for association shipping programs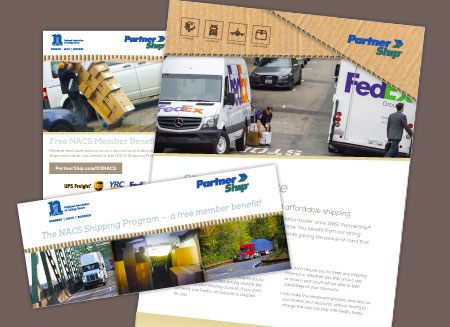 For your shipping program to be successful, it has to be marketed properly. We know your resources are limited, so we work closely with your association to educate members on cost-saving shipping techniques, and we help you promote your shipping program as a valuable member benefit.
Customized marketing content
PartnerShip marketing support for your shipping program is highly customizable, but can include any of the following:
» Digital or print advertising
» Email promotions or direct mail
» Flyers and collateral
» Web banners
» Buckslips
» Custom websites
» Loyalty incentives and rewards
» Educational white papers
» Blog and social media content
Getting started
If you have interest in learning more about marketing support or your shipping program, contact us and let our marketing experts help you put together a marketing plan that supports and advances your shipping program.